Citylets is delighted to confirm it has secured the naming rights to Scotland's pre-eminent National competition, the Scottish Cup. Celebrating its 50th year in 2016, The Citylets Scottish Cup will be played at venues around the country culminating in the final on Aug 21st at Hamilton Crescent, home of West of Scotland and venue of the first final in 1966.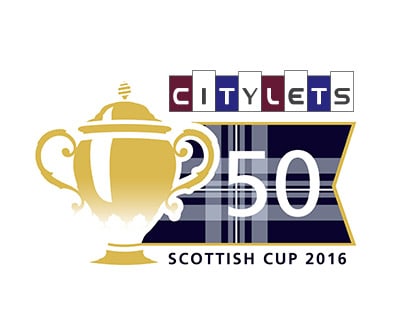 Commenting on the sponsorship, Thomas Ashdown MD of Citylets said,
"We are delighted to once again be supporting Cricket Scotland through sponsorship of its flagship tournament, the Scottish Cup. It's a privilege to be coming in on its 50th year and we look forward to some hotly contested play in pursuit of this coveted trophy."
Citylets has previously worked with Cricket Scotland through a controversial naming sponsorship of the Grange ground in Edinburgh when host to the national team. The Citylets Grange, as it was then known, saw world class visits from England, Australia, Sri Lanka and Pakistan. Not to mention a visit or two from the colourful Lashings.
Malcolm Cannon, CEO of Cricket Scotland said:
We are thrilled to rekindle our relationship with Citylets.  The Scottish Cup has a wonderful history and is seen as the pinnacle cup competition of the domestic season.  Not only does 2016 represent an important anniversary for the competition, but it coincides with a period of great success for the national sides and exciting growth at the grassroots level."
The competition is now underway with Round 2 due to be played on June 5th. Full details of the competition as it develops can be found on the Cricket Scotland website.