With Christmas just around the corner, we're all putting up our decorations. While proud homeowners will be adorning their homes with bright fairy lights, stunning wreaths and festive-smelling candles without a second thought, for those living in rental homes it's not always that simple.
It doesn't have to be like this though. If you're struggling to think of ways to decorate your rental home without upsetting your landlord and risking your deposit, we've got a few tips to ensure you can get into the festive spirit without the worry.
Check your tenancy agreement
Before you start Christmas planning, it's important that you check what your tenancy allows you to do. As you do not own the home, you're bound by the rules and regulations laid out in the rental contract you signed, so you'll need to take care when decorating to make sure you don't break any of these.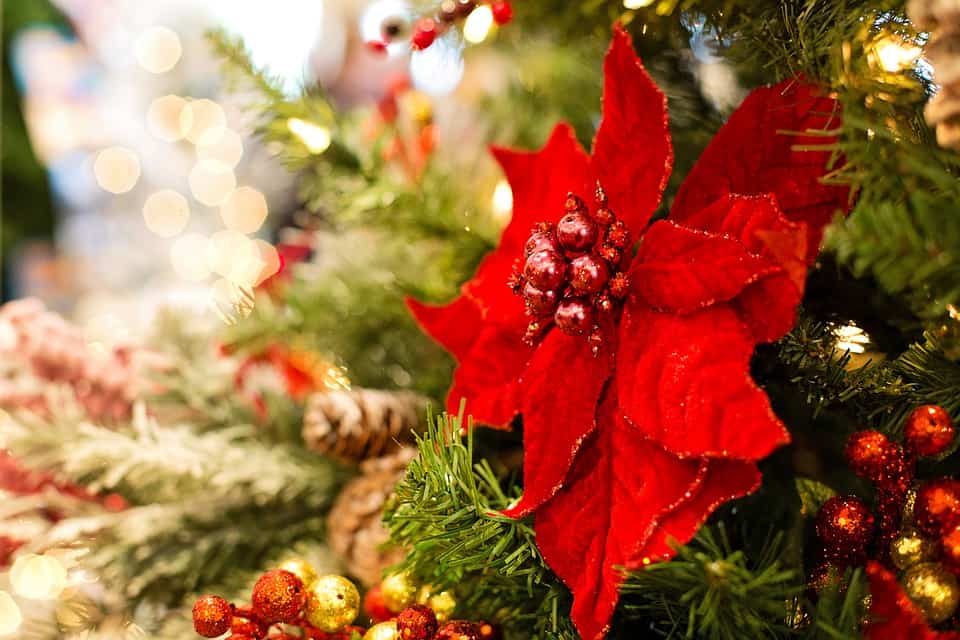 It's common for landlords to disallow hanging things on the wall as the pins or Blu Tack used can leave marks or holes which will need to be filled in or repainted. Additionally, some will have very strict end-of-tenancy clean up standards, so you don't want to be left picking Christmas tree needles out of your wooden flooring for the rest of the year. However strict the rules may seem, following them will ensure you keep a good relationship with your landlord and you won't need to stress about repairing or replacing damaged goods or fittings.
Weigh up your tree options
Choosing a Christmas tree is a major part of the build-up excitement, but with both real and artificial trees having their pros and cons, it's important that to put some thought into the type of tree you pick. Although some may settle with the ease and value for money of an artificial tree, there are many others who will want to head out and choose their own real tree to really get into the festive spirit.
While these real varieties look beautiful and smell fresh and Christmassy, they're known for being high maintenance, shedding their pine needles and creating a real mess along the way. In some cases they can even be unsuitable for your rental home, especially if you've got a flat that doesn't have much space or has low ceilings as this can cause long-lasting damage you'll be charged for.
However, don't fret — the maintenance problems associated with real trees can be beaten with a little tree knowledge and TLC — this Christmas tree care guide from Wyevale Garden Centres has all the information you need on how to trim, stand and water your real tree, so you don't have to worry about cleaning up after a wilted and dried-out Christmas tree.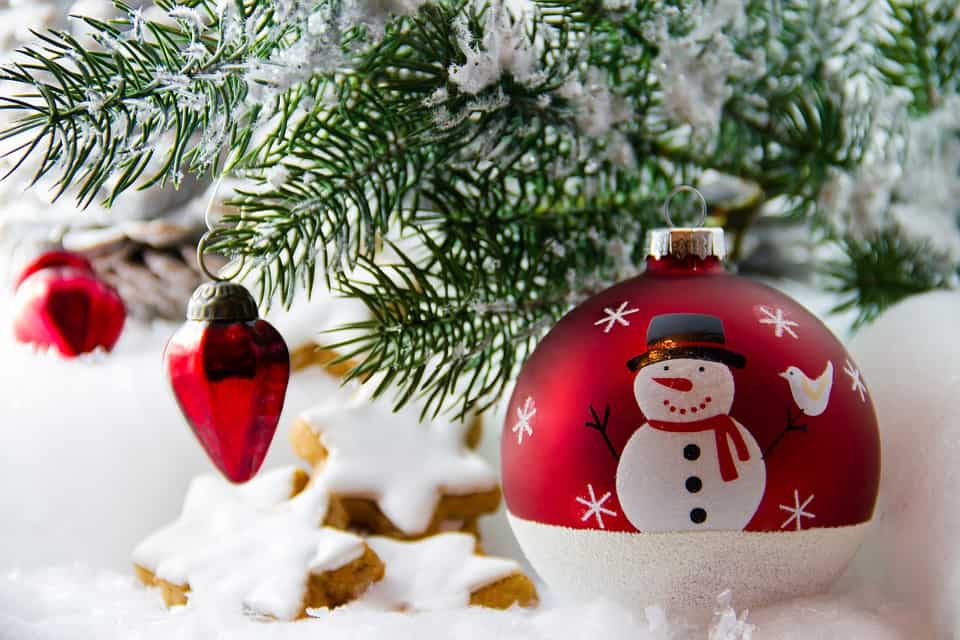 Find alternatives to hanging decorations
Classic Christmas decorations include hanging paper snowflakes from the ceiling, sticking banners, wreaths and tinsel to the wall and nailing stockings to the fireplace. But, if your tenancy has strict rules against sticking or hanging anything on the walls, you'll need to give your Christmas decorations some careful thought.
Some of these will be easy fixes, such as laying your garlands on the fireplace rather than nailing up hooks or adding ornaments or Christmassy soft furnishings instead of dressing the walls. For more inspiration, we recommend checking out Pinterest to find décor ideas which won't damage your home, like these DIY Christmas decorations.
Keep an eye on your candles
A fool proof way of bringing Christmas spirit into your home — whether you own it or not — is to give it a festive atmosphere and aroma. You can do this by making use of festive scented diffusers and candles, as well as air fresheners — you can't go wrong with toasty cinnamon and fresh pine cone scents.

These are all perfectly fine and shouldn't cause an issue, however candles can leave waxy marks on surfaces as they melt, so be sure to rest them on a candle tray. Additionally, you should never leave candles unattended and must make sure they're blown out before you leave your home as these could cause fire. If your contract prohibits the use of candles altogether, you could use LED battery alternatives to stay on the safe side and create the same cosy atmosphere.
Make a festive table display
If you're really limited as to how you can decorate your rental home, laying a festive table display would be a great way to spread Christmas cheer without damaging anything. We recommend getting some festive coloured candles and tea lights, as well as a showstopping wreath and complementary charger plates, napkins and cutlery for the perfect set up. We recommend looking at Instagram to find spaces that are similar to your own, or ideas that can be adapted to your rental home — like this Christmas table hashtag.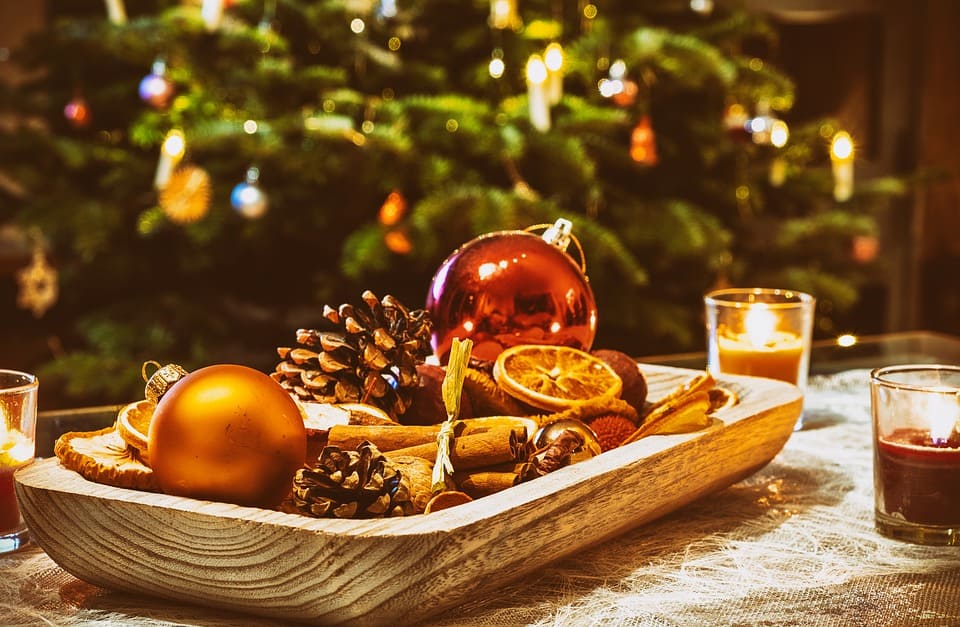 It'll also be a good idea to lay down a runner or tablecloth. Not only will this protect your table from any spills, stains or candle wax, but it can add an additional Christmassy element. Plus, you'll have a head start on your dinner preparations when the 25th comes around!
With tenancy agreements, landlord's rules, and deposits to consider, decorating a rental home for Christmas can seem difficult. However, with these top five tips, you can create the perfect winter wonderland without the stress of damaging your landlord's property.