With another week in lockdown progressing and cabin fever possibly setting in, why not give your rental home a revamp? Citylets have created a list of simple tips to suit any budget, that can help transform your rental property into your new haven.
Move things about
First of all, one of the simplest ways to transform your home is to rearrange the existing furniture. An alternative layout can often create more space or a sense of renewed appreciation for your living space. Once you have your new layout, consider how you would like to enhance each room with our suggestions below.
Lighting
Lighting is often overlooked in rental homes, yet it can make a startling difference to any room. There are many ways to light an area or highlight certain aspects. Central, main lights often project a lack of ambience so why not go online and grab a bargain with the many options for lighting. Consider new lampshades; large central shades can make a statement and impact a room hugely. Also, if you don't have dimmer switches, choose different wattage bulbs to create instance atmosphere within a room.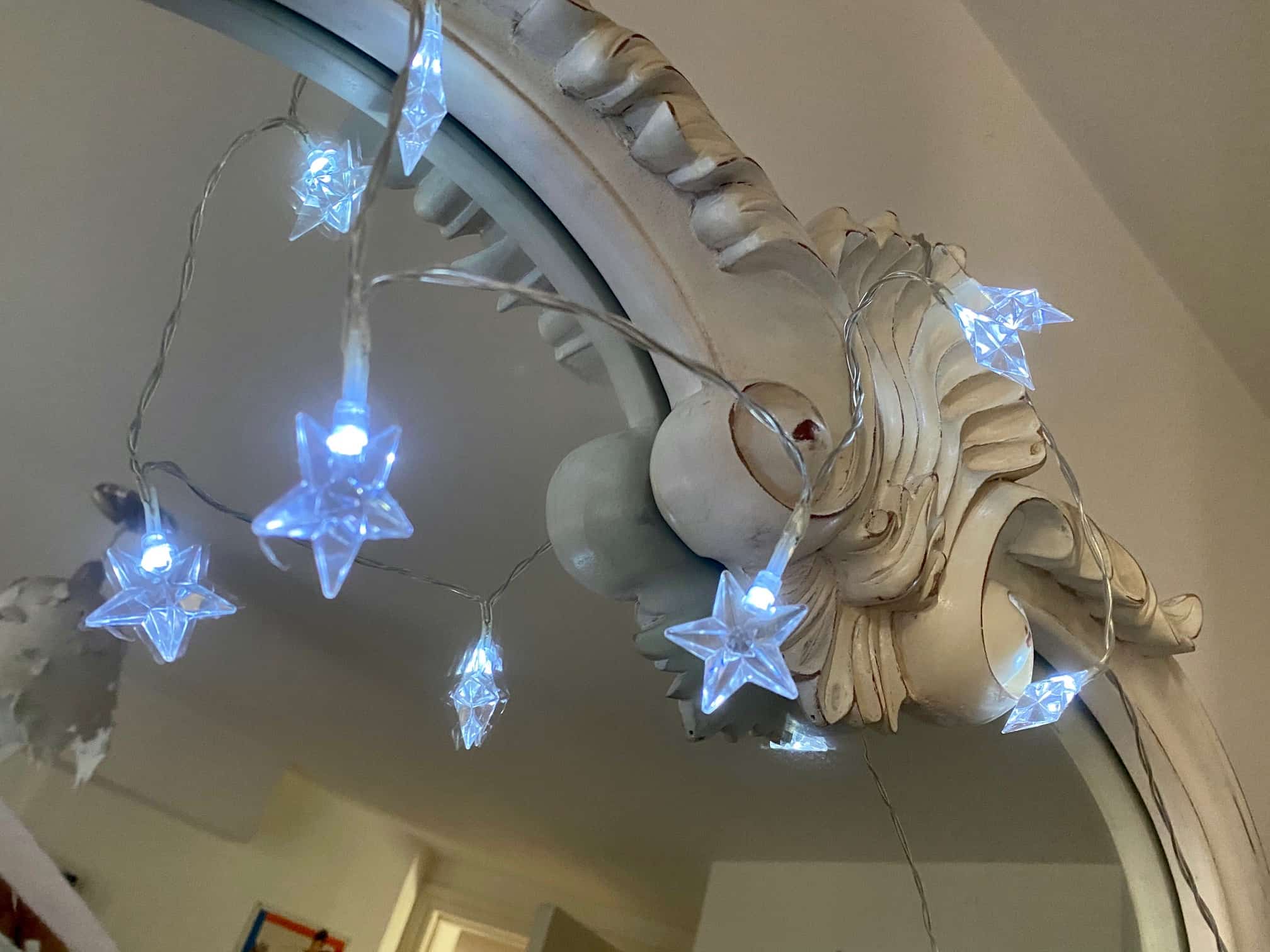 String lights are great for rental homes; they are versatile and easy to arrange without causing damage to walls or objects. Inexpensive to buy online, they can be draped around mirrors to create a twinkly effect. Alternatively, arrange them around windows, again producing a striking reflection in the panes.
Run string lights along mantlepieces, shelves or within glass cabinets to make features of different furniture.
Some rental agreements may not allow candles within a property due to fire risk. Instead you can purchase some of the LED candles on the market. They produce a realistic flame effect and look great placed in key areas of a room.
Garden time
Create a herb garden on your windowsill. Parsley, mint, thyme and rosemary all grow well indoors and are inexpensive to buy from your local supermarket. With possibly more time to cook, you'll be able to enjoy your new herbs within your culinary dishes as well as admire your new, green view.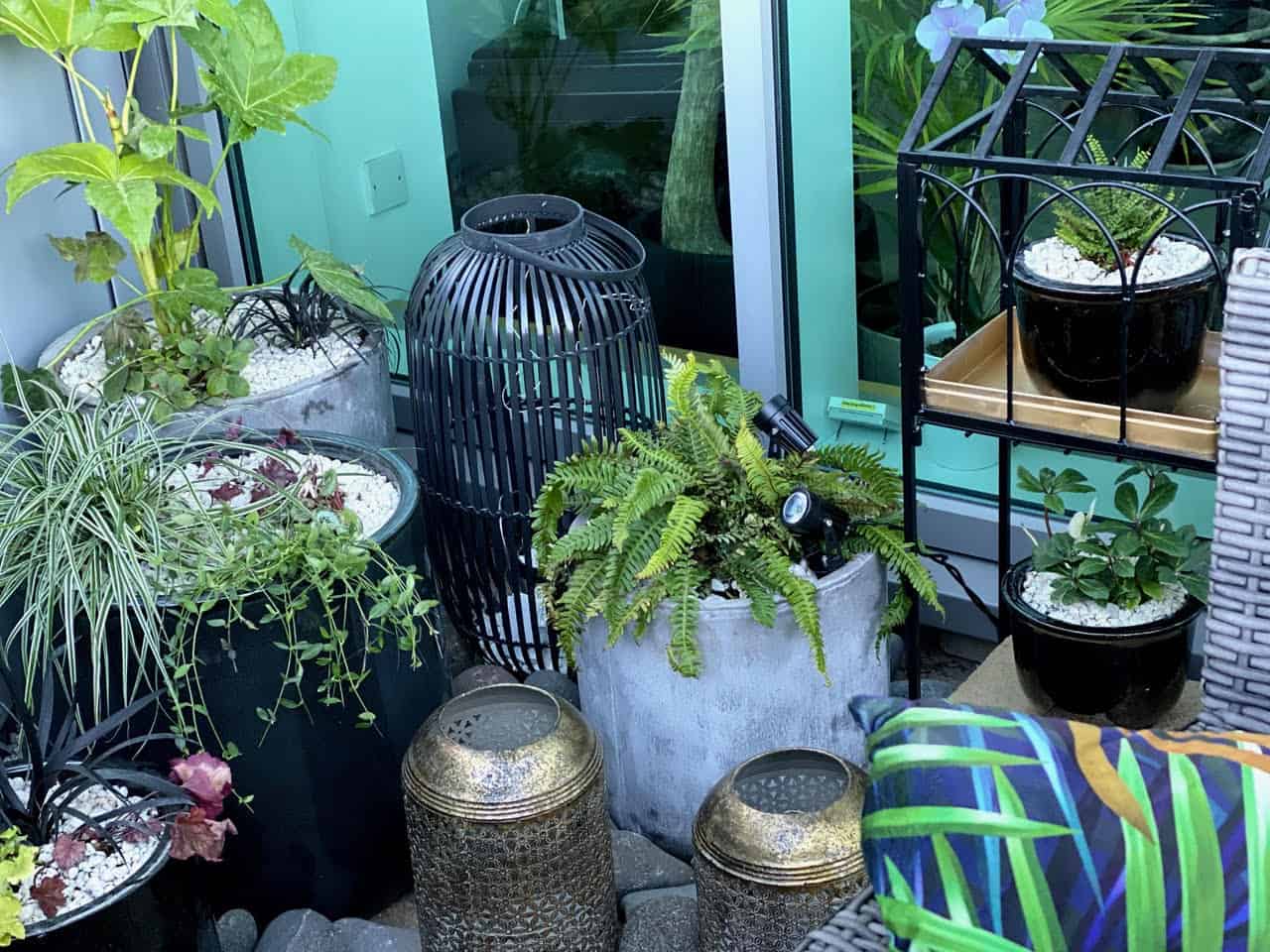 Enhance any outdoor space you have at your property, even if it's a small balcony or patio area, with filled pot plants and lighting. If you don't have outdoor space, bring the outdoors indoors with plants, window boxes and hanging baskets and create a wonderful range of living colour. Not only are all these items available online, you will be able to take your new 'portable garden' to your next abode. Check out Paterior's website for creative ideas for outdoor spaces.
Pictures
Always check with your landlord first to see if it's ok to hang pictures, as you don't want your deposit affected due to damage to walls. If your landlord is happy for you to hang pictures, why not create a gallery wall? Or if you've yearned for some impressive wallpaper, order a large-scale frame from eBay and insert your favourite wallpaper design within, to create a large feature for a wall. Alternatively, lay framed pictures along a shelf or on top of a bookcase for a relaxed look, or purchase an easel to display a painting.
Bookcase
Pick up an online bookcase bargain and get creative. Don't just use it for books, fill it with vases, books, photos, ornaments and some lights. Possibly purchase a key piece for the bookcase – again, search online for some great finds, from vintage to contemporary.

Textures and fabrics
If you're not completely happy with the flooring, then add a rug to change the look of a room. Continue further with the fabric aspects and buy some cushions and throws to scatter around. Not only will these items revamp the room, but they can also be used to hide some worn areas.
Cocktail bar
Finally, why not treat yourself to a mini bar in your living room? A little side table filled with your favourite liquid essentials, along with some martini glasses, cocktail shaker, fruit and string lights, will not only produce a fun feature in the room but make those lockdown Zoom sessions at 'The Stay Inn' all the more enjoyable!