City apartments are often small, which can lead to a lack of storage, not ideal for renters. To maximise rental potential, ensure that your apartment has space-saving storage solutions that make the most out of what space you do have. Here are 5 DIYs that are easy to do and will help make your apartment a home away from home.
Under the Bed
The first place to add in storage is under the bed. Some beds come with built-in drawers, these are called divans. If you don't want to pay out for a new bed, or the bed you have is a feature of the apartment (for example, an antique four-poster), then you will need to make some storage yourself. If you have cabinet making skills you could devise a low-level drawer unit, however, buying some quality wicker baskets instead is advisable. Make sure they have lids as dust loves collecting under a bed and you don't want your tenant's belongings to get covered in fluff.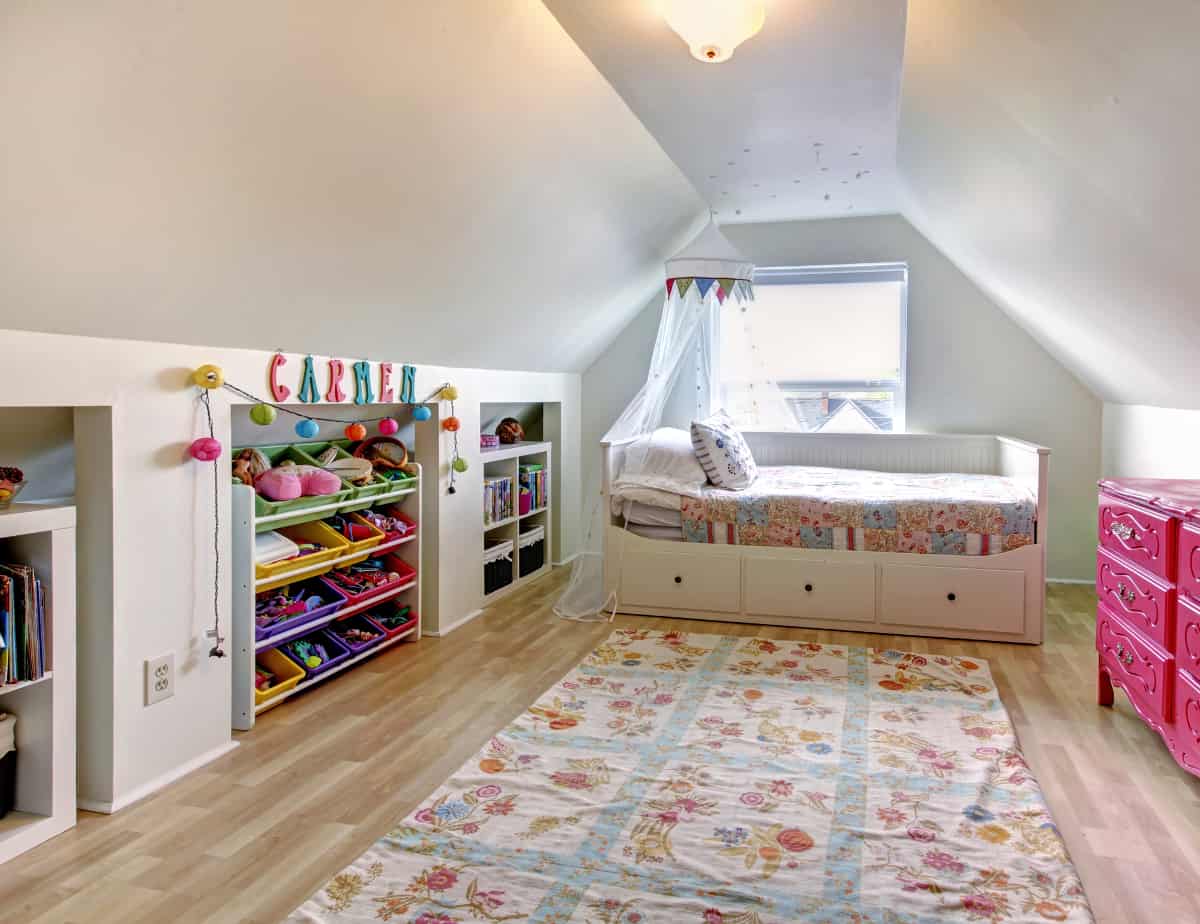 Inside a Cupboard and On the Wall
A leading British DIY store has come up with several ideas to make the most of a small kitchen. First of all, go inside your cupboards. Give the shelves a good tidy up and then buy command hooks to stick to the inside of the door to hang utensils or smaller pots and pans.
Your next step is to open the drawer and insert a drawer tidy. These are compartmentalised trays made of wood or plastic which you can find in any good homewares store.
Finally, make use of wall space. Add a magnetic strip to the kitchen wall to attach knives. Apply adhesive hooks to the wall to hang any utensils that didn't fit in the cupboard or that you would like closer to hand. You can also buy ceiling racks to store pots and pans overhead. Hanging pots separately rather than stacking them helps stop the insides from scratching.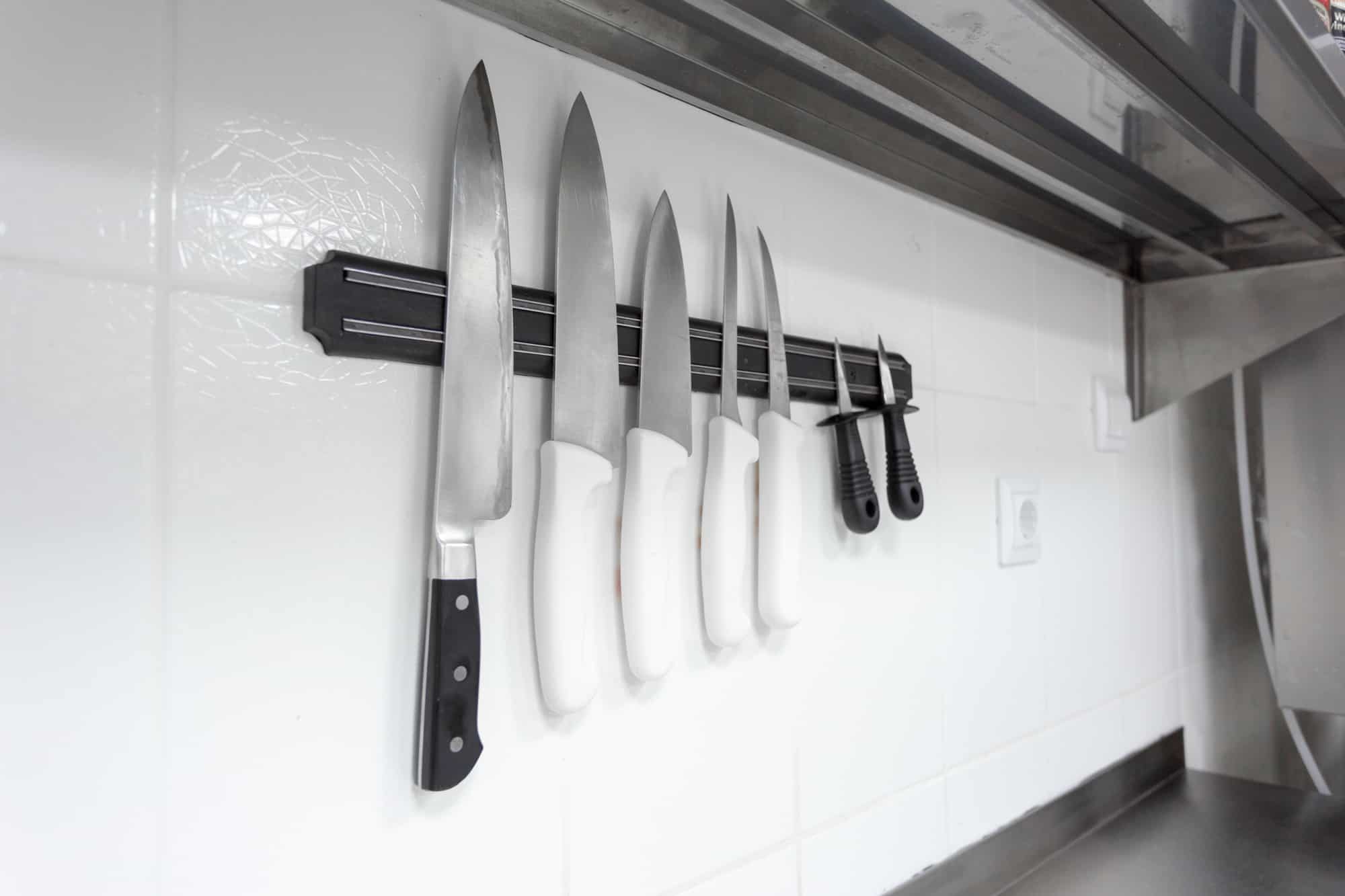 Under the Sink and Over the Toilet
Building a cupboard under the sink has become so popular that you can buy flatpack kits that screw together, often using an allen key, then slide underneath the sink. A special cut out at the back accommodates the pedestal.
Building a cupboard or shelves over the toilet is a new idea, which makes a lot of practical sense. Thin but sturdy supports lead up to a cupboard unit that goes across the top of the cistern. Make sure to leave a gap if you have a press down toilet flush. If you have enough space either side of the toilet you can build extra storage into the supports for spare toilet rolls.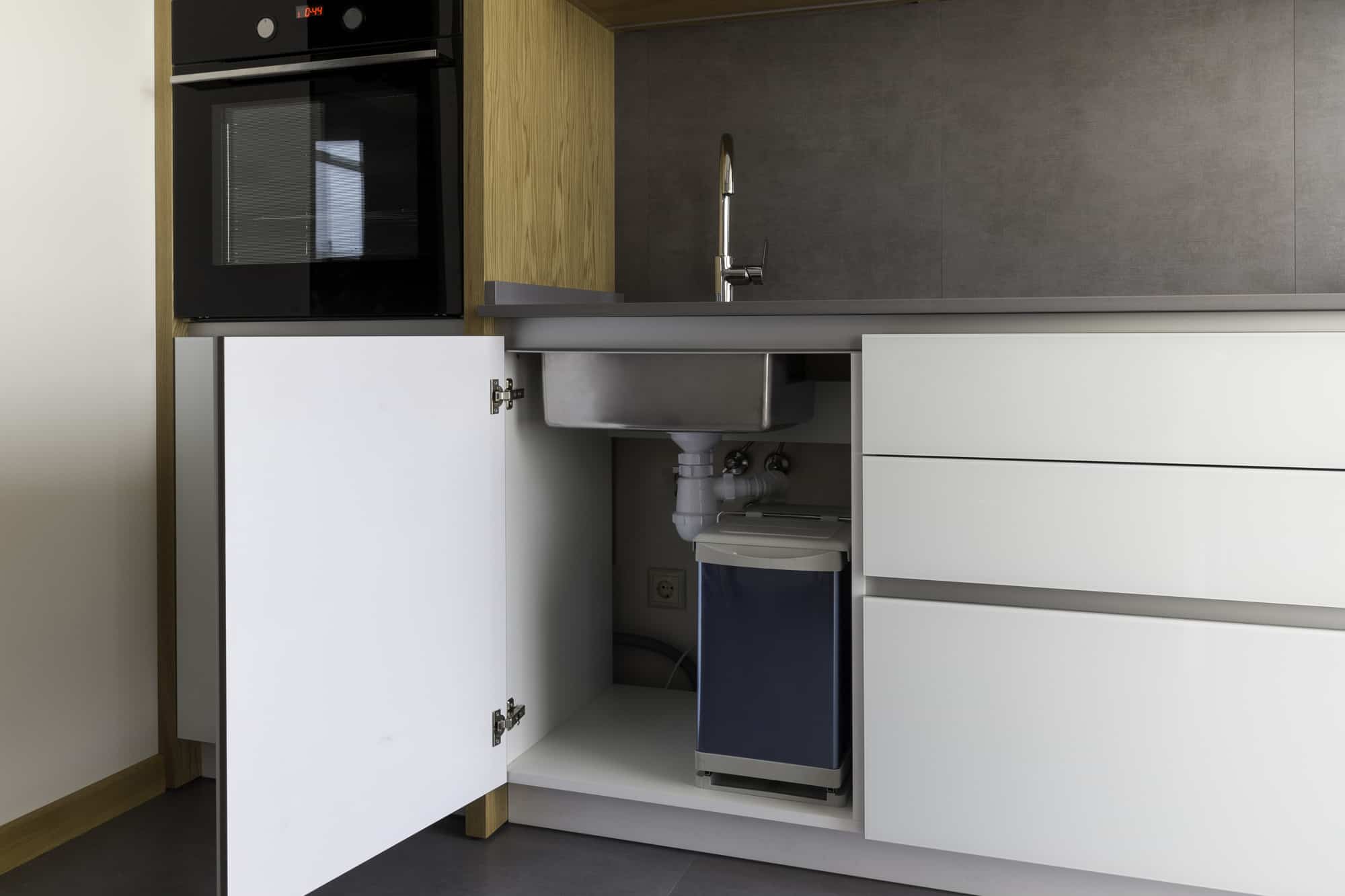 Get in the Corner
Rooms have corners that are often neglected, but they are the perfect place to put a small shelf or several shelves going up the wall. In a larger property these can be used for an eye-catching display of objets d'art (ornaments). In a small flat they could be used for spices in a kitchen or as an alternative to a bedside table in a bedroom.
Corner shelves come ready-made and consist of two batons that screw into the wall at right angles to each other. You then nail down the shelf on top. Couldn't be easier, just make sure you use a spirit level so you don't get a sloping shelf!
Get creative and hang a wine rack on the bathroom wall, roll up your towels and put them where the bottles would go. Stylish and practical.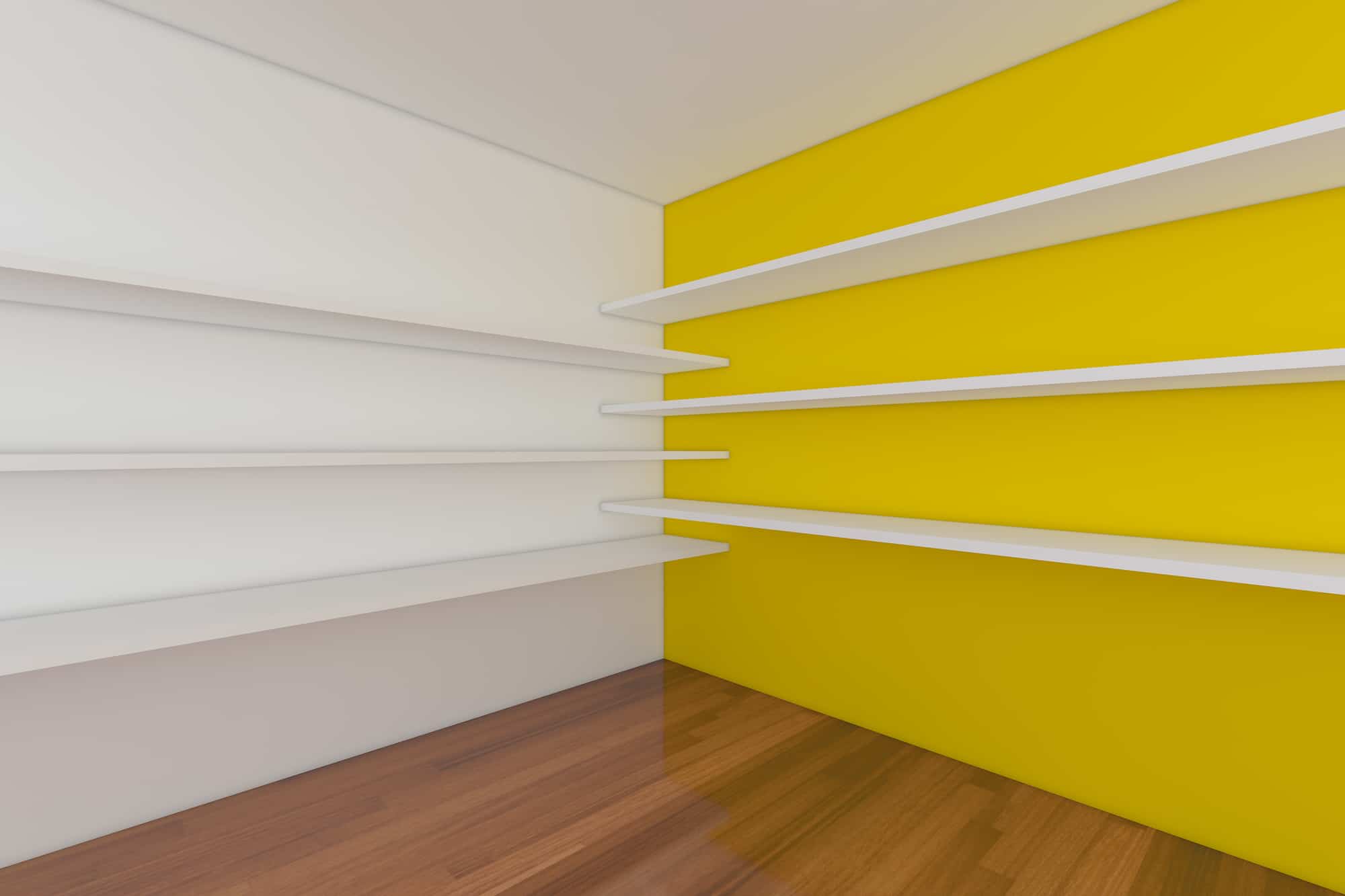 Multi-Purpose Modular Furniture
Modular furniture is a great interiors trend that makes the most out of a small space. Each piece comprises several sections that slot together in different ways to make new furniture. Often based around cubic design, modular furniture requires a resident to be organised, as some of the designs work best when they're packed away. For example, a dining table might comprise the main cube which is the table itself, then four chairs which fold-up and slot between the table legs when not in use.
Modern homeware stores have modular shelving which you buy in small blocks and piece together to fit available space. There is an armchair popular on social media which has bookshelves built-in underneath the arms, making it the perfect choice for those who love to curl up with a book. Another piece of modular furniture that is regularly shared is the door which swings down into a ping pong table. This would certainly be a hit in any holiday let!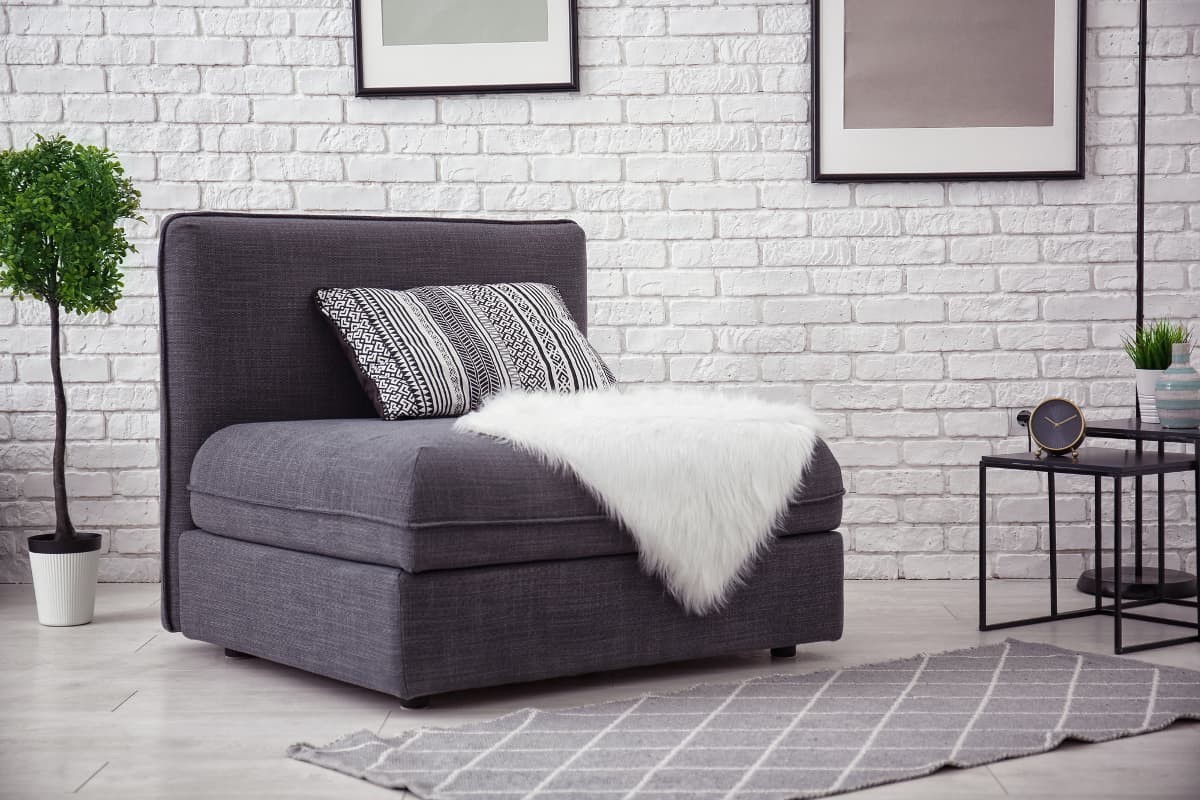 It's easy to find storage solutions that make the most out of a small apartment. The DIY ideas and guidance presented here are easy to DIY and will save space where you need it most, without compromising on style.