Fast paced modern living, loud and often overcrowded towns and cities… we all know it too well. Wouldn't it be great to be able to leave all this hustle and bustle on your doorstep and find your peace in the four walls of your own home?
It's been proven that living in a noisy neighbourhood can not only deprive us of sleep but can also cause health problems, ranging from stress, poor concentration, productivity losses in the workplace, communication difficulties and fatigue, to more serious issues such as cardiovascular disease, cognitive impairment, tinnitus and hearing loss.
Find your peace and quiet in Clackmannanshire
A new Freedom of Information data analysis has revealed the loudest and quietest towns and cities in the UK, based on the number of noise complaints lodged by 308 authorities in total between 2015 and 2017.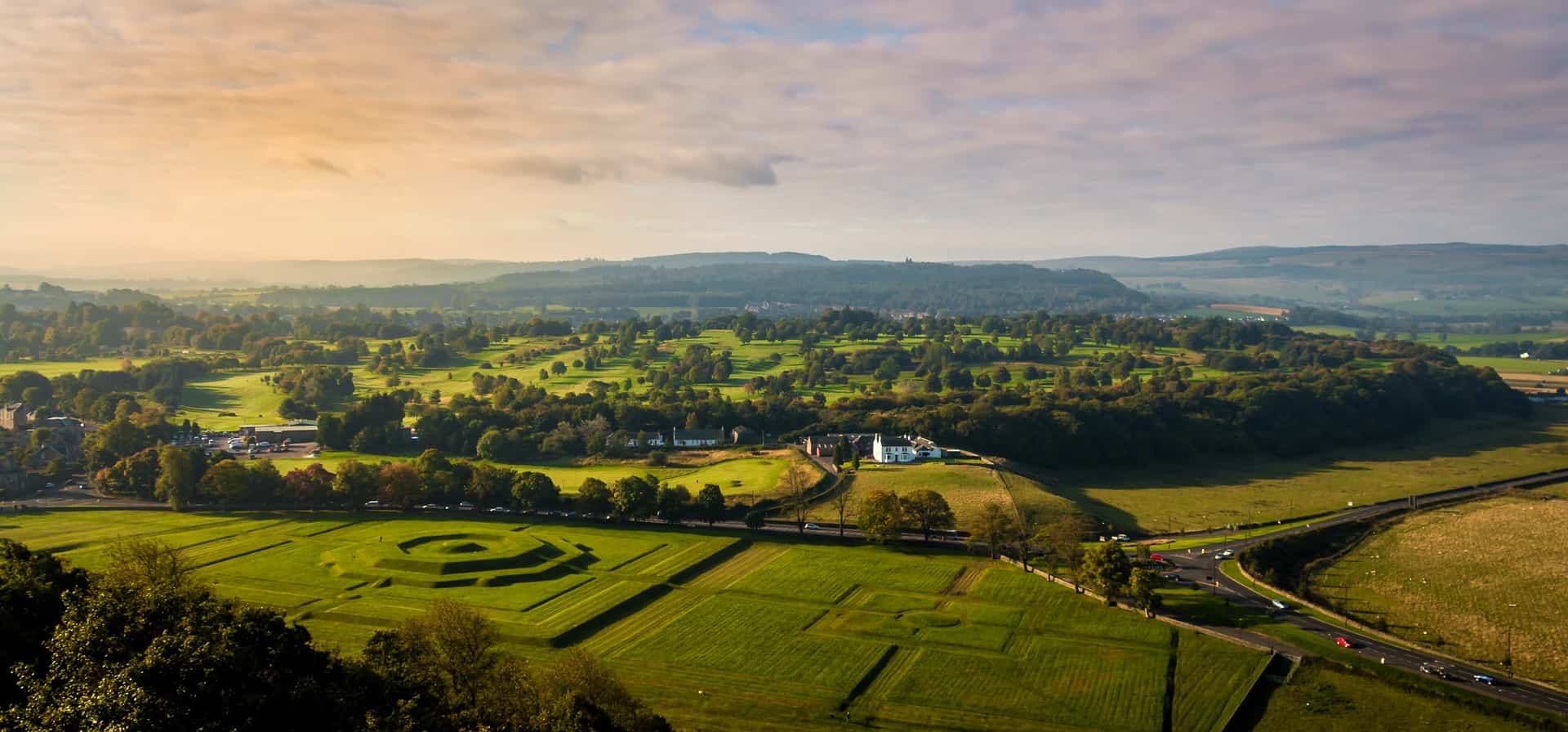 Two Scottish spots, Clackmannanshire and Stirling, made it to the top 10 quietest towns and cities in the whole of Britain. Clackmannanshire came second, with only 102 noise complaints received over the three years analysed. It only gave way to Western Isles who lodged just 48 complaints during the same period. Mid Devon came third, with 185 complaints, followed by Ashfield (207), Orkney (208), Anglesey (244), Stirling (246), South Cambridgeshire (264), Rutland (319) and Oadby & Wigston (323).
UK's noisiest 'hoods'
On the other side of the spectrum, the first place in the top 10 noisiest neighbourhoods in the UK went to Kensington and Chelsea, with a total of 34,910 noise complaints from residents between 2015 and 2017, closely followed by Islington (32,365) and Southwark (29,862) – all located in London. In fact, the only two spots outside London that made it to the ranking were Belfast (19,694) in seventh place and Edinburgh (18,170) in eighth place.
Phil Spencer, TV property guru and Co-Founder of MoveiQ who carried out the study, said: "It's striking that Britain's most expensive neighbourhood also has the highest number of noise complaints. Whether this is because Kensington and Chelsea is especially noisy, or because its residents are the most sensitive to noise is moot, but it does at least show money can't guarantee peace and quiet."

He continued: "Everyone wants to be able to relax and sleep well in their own home – and noise can be a real barrier to this. Whether you're sensitive to noise or not, if you're planning a move you shouldn't underestimate the importance of knowing how noisy the local area is."
"If you're buying a home, always find out how long the sellers have lived at the property. If the answer is only briefly, ask why, and more to the point, whether their decision has anything to do with noisy neighbours."