The student property market in the UK continues to flourish as weakening Sterling is adding appeal to both international students and large scale investors.
Real Estate advisor CBRE, compiled a report identifying the biggest trends in the student housing sector. According to the data, the total investment in the student property market reached £975m in Q1 2018, following on from outperforming 2017 which saw £4.68bn invested.
Analysis shows that of 201 schemes and 58,883 bed spaces, a total of 9.58% return was recorded in the 12 months to September 2017, with average rental growth of 2.98% at national level.
"Student accommodation continues to perform well, attracting large scale investment from all types of investor, but with the market dominated by larger operator purchasers and portfolio sales", explains Jo Winchester, Head of Student Accommodation at CBRE.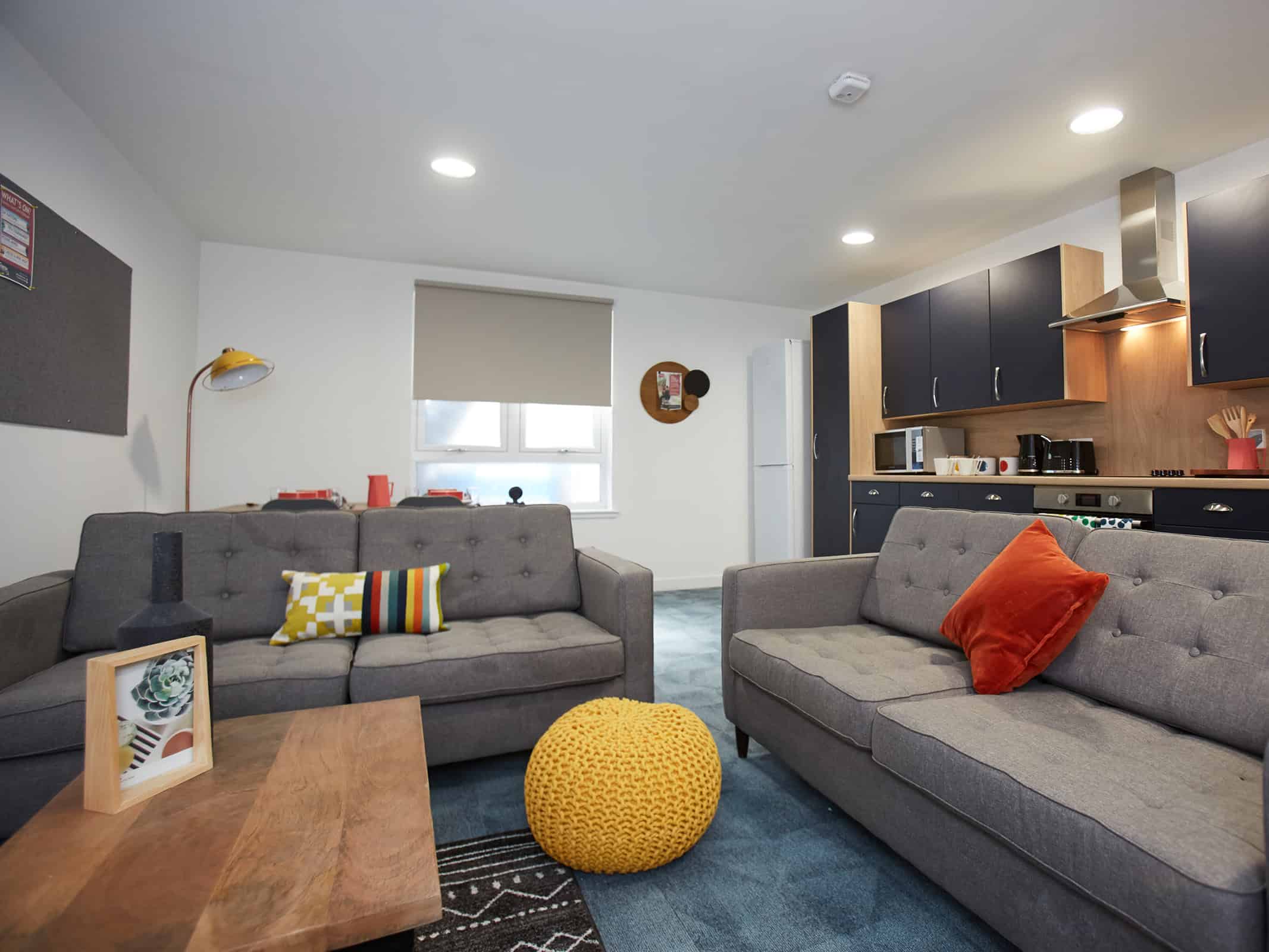 Aberdeen Caledon Court by Fresh Student Living
Market consolidation
The data shows that £2.07bn (44%) of the total investment in 2017 was represented by four portfolio sales, consisting mostly of international capital in partnership with the UK's major student housing operators.
Larger operators seek to consolidate and "the market consolidation is being driven by the continued desire for operating cost savings and increased market share and perhaps enhances brand awareness in certain towns," explains Jo Winchester.
CBRE's Operator League Table indicates that of the 290,000 bed spaces controlled by the top 24 operators, some 133,000 (44%) are owned or controlled by four platforms (Unite Students, UPP Ltd, IQSA and Liberty Living) and further 230,000 (80%) are controlled by the top ten platforms.

Affordability driving innovation
The ongoing concern around affordability of higher education in the UK and "the desire for cheaper accommodation is beginning to drive innovation in room types and hybrid operating models," says Jo Winchester.
She continues: "In term of construction, we are seeing creative alternatives to the classic en-suite layout which are both cheaper to rent and cheaper to build, we are also seeing the return of modular construction methods."
It is yet to see what impact on the property market Brexit will have, but the student accommodation sector is believed to be more resilient that other sectors.
"The potential for rental growth remains good and the general shortage of investors compared to opportunities tends to support values and the market overall is improving."