Cold, colder, freezing… don't let the winter take you by surprise! It may not feel like it has properly arrived yet but we are being promised the coldest and snowiest winter in 5 years… Whether you are a landlord or a tenant, there are some precautions you can take to minimise the risk of emergencies, disruption and high repair bills during the cold months.
Does your insurance cover your requirements?
All too often landlords believe their insurance is in place until an actual emergency happens and they discover that their policy has expired or doesn't cover every situation particular those troublesome winter ones.
If you are a landlord that is often away over Christmas or New Year, it would be worth considering a policy that covers home emergency so resolutions can be taken care of by the insurance company.
Don't let your pipes freeze
One of the most common problems in properties over winter is a burst pipe. In fact, this accounts for one fifth of insurance claims by landlords. Burst pipes not only cause a huge amount of damage but can also mean a large amount of inconvenience for the tenant too… sometimes even having to move out while the problem and damages are rectified.

The main cause of burst pipes is due to the heating being off during cold temperatures – the water freezing and expanding, then as temperatures increase the pipes crack and burst. It is therefore best for the landlord to advise the tenants that if away or even during the night, the radiators be left on at a low setting. If tenants are concerned about heating costs, most radiators have a frost setting which prevents the water freezing inside the pipes and is minimal cost for energy. The frost setting appears as a "snowflake" symbol on the heat control valve, just under the "I" setting.
It is also good practice to ensure the tenants know where the stop cock is, so that water can be turned off immediately, preventing further damage. Tenants should inform the landlord about any leaks as soon as possible and it is the landlords' duty to carry out repairs promptly.
Insulating and heating
From 2018 landlords will be not be able to have an EPC rating below E for their properties, unless they can prove that they have introduced all measures possible to help upgrade the energy efficiency. Therefore, now is a good time to ensure you are getting the most out of your heating system. Arrange for a Gas Safe engineer to check the boiler and carry out procedures to maximise the heating. Even if you have a good central heating system, poor insulation can cause much of the heat to escape and cost the tenants more in energy.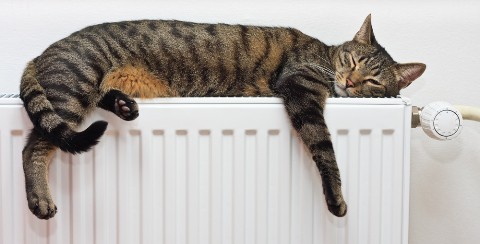 Install draught excluders on doors, draught proof windows, arrange for wall insulation – all these steps can help prevent heat loss and minimise problems such as burst pipes, mould and broken boiler… and ensure a happy tenant!
Roof – top of your world
Severe weather can easily damage your property if it has not been reasonably maintained over the years. Not only can it invalidate your insurance policy but it can have disastrous consequences to your finances, not to mention all the stress and inevitable renting void periods. Therefore it is crucial to have the roof checked regularly for any loose, slipped or cracked slates or tiles before further damage, resulting in expensive repairs, is caused by high winds and stormy weather.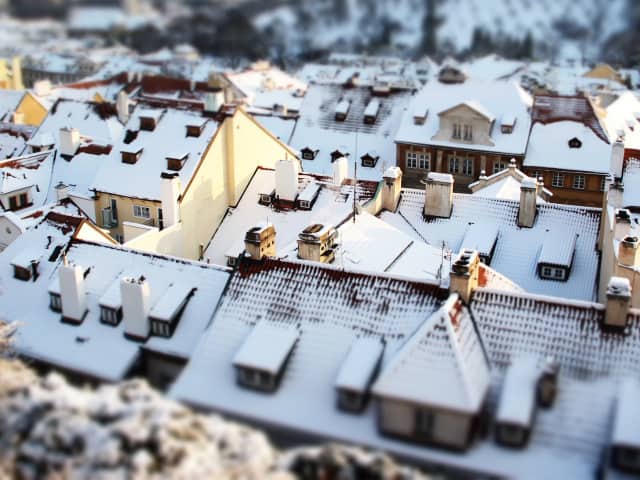 For most insurance companies a storm has to be over 52mph in the Beaufort wind force scale to cover the cost of damages. It is better to factor in the cost of roof maintenance rather than having to dig thousands of pounds from your pocket at once.
Keep your gutters clear
Having gutters free of leaves and debris is essential in reducing the risk of leaks and blockages. Clear guttering will prevent water from running down the external walls of the property and will keep the premises free of rot and damp.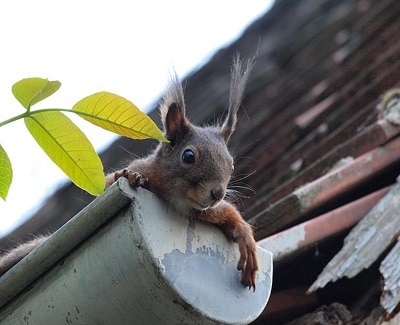 In most cases it is a tenant's responsibility (unless the lease states otherwise) to keep the gutters clear and to pay for removing any obstruction or damage caused by overflow.
Condensation and mould
Everyday activities such as cooking, bathing, washing and even breathing release moisture into the air, which in contact with a cold surface causes condensation. Untreated condensation turns into black mould which not only can damage your property (walls, windows) or belongings (furniture, clothes etc.) but can cause hazards to the occupiers' health.
Poor insulation, inadequate heating and lack of ventilation all contribute to condensation and mould.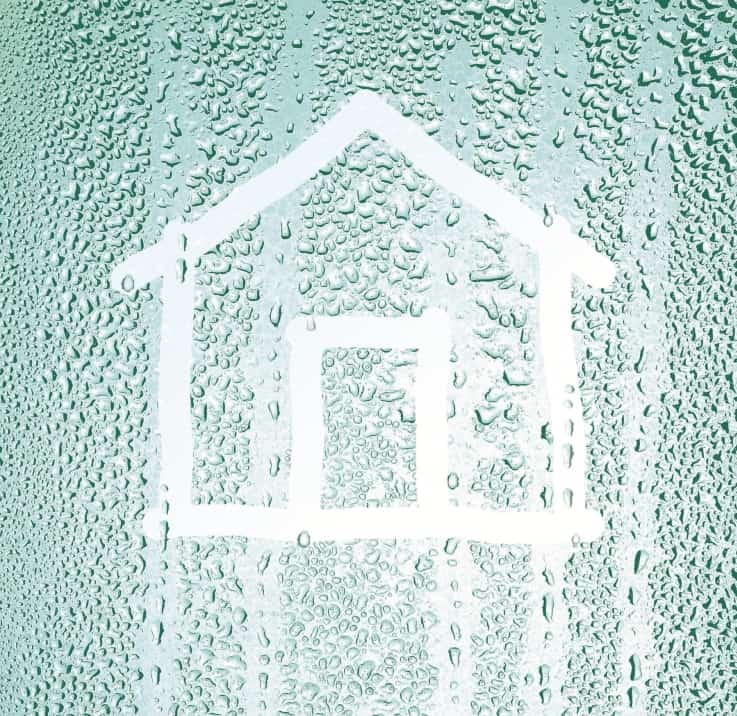 In keeping a property free of damp it is crucial to have the heating on low during the day time to maintain a minimum temperature. One might think it will result in higher energy bills where in fact it will be cheaper than heating the property up from cold each time.
Ventilating rooms, especially bathrooms and kitchens which should be fitted with good extractors, is equally important. Catching steam at source can prevent condensation on cold surfaces.
It is good to remember that steam is also being produced when drying clothes inside. Therefore, the room should be properly aired out or a dehumidifier could be used instead.
Cold weather = burst pipes + broken boilers? It doesn't have to be this winter. Remember – prevention is better than a cure.