It's a common scenario… landlords are often reluctant to let their property to prospective tenants with pets due to concern regarding the upkeep of the property. Tenants can often experience difficulty in finding a decent rental property that allows any type of pet at all. It can be a painful decision to have the old loyal friend or furry family member rehomed when finding a rental property becomes increasingly challenging. However, does it need to be as black and white?
A pet within a property doesn't necessarily mean imminent damage or marks to the property or its furnishings. Often a different or more flexible approach by both landlord and prospective tenant can change this situation.
No to all pets?
Rather than detail "no pets" within the property advert, landlords could omit this specification. The landlord can still freely choose their ideal tenant, however, if they happen to have a pet, it may be an animal that the landlord might consider. For example, when they state no pets, have they actually thought about it thoroughly? Would they be prepared to allow some types of animals such as a hamster, guinea pig or snake? With regard to the obvious cat or dog as popular pet, the landlord and tenant could agree to additional conditions to help overcome the perceived fears and implications of an animal in a rental property.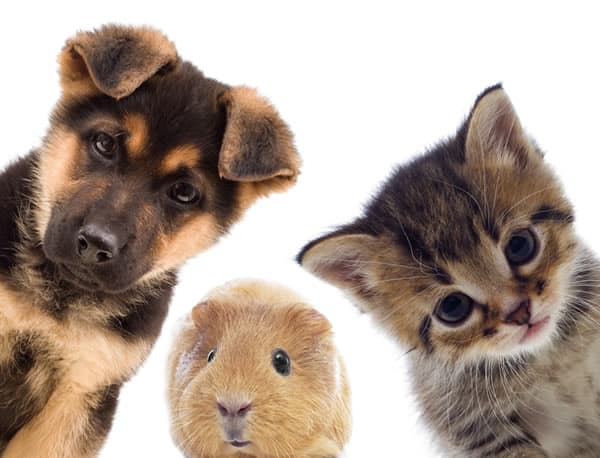 A meeting of minds between landlord and tenant
Reaching agreement on the subject of pets is achieveable between landlords and tenants. Below details some aspects of the approach that could be taken:
Landlords:
Meet the tenant and pet in advance to individually assess each owner and animal. Possibly visit the tenant in their current home to be able to inspect the state of property and garden if there is one. This can help reassure the landlord that the tenant is a responsible owner and the pet is well behaved and unlikely to cause any harm to the property.
Obtain a reference from the previous landlord and ask for specific information on aspects of the pet's behaviour and any damage ever caused within their current property.
Insert a clause within the lease to detail that the tenant is responsible for any damage caused by the pet to the property and its furnishings.
Ensure a detailed schedule of condition is produced at the start of the tenancy which details any marks or damages prior to the tenant and pet moving in as fair wear and tear does not normally apply to anything caused by a pet.
Tenants:
Offer a higher deposit. For example, 6 or 8 weeks rent in advance. Often a landlord's mind can be eased if the tenants are prepared to pay more deposit to help cover any feared damage.
Suggest that you will arrange and pay for an end of lease professional clean.
Always ensure that the landlord's permission to have a pet within the property is given in writing and that any "no pets" clause within the lease is removed.
A property advert showing that the landlord may consider a pet, will receive a far higher response rate and increase the likelihood of a longer tenancy. At the end of the day, a happy tenant also usually equates to a happy landlord but all prospective tenants have to respect that ultimately it is the landlord's decision.