Properties can often present a variety of opportunities for landlords to renovate or extend which can maximise their yield, reduce the TTL (time to let) and potentially increase the property value. It is also important to remember that renovations and improvements can be tax deductible.
Popular plans which landlords have adopted, range from adding rooms by building into attics/garages/basements or converting dining-kitchens into double rooms and making existing box rooms into internal kitchens. Cupboards have been transformed into en suites, living rooms made into bedrooms and kitchens modified to accommodate a living area.
It may all sound obvious or a walk in the park, however, without proper consideration, budgeting and advice, a landlord can easily find themselves up a river without a paddle instead…
Citylets has gathered together advice and helpful tips for the resourceful landlord:
* Ensure you calculate a realistic budget – better to overestimate than under.
* All funds should be in the bank prior to work beginning. Don't rely on acquiring funds or loans midway through the project.
* Prior to starting, organise all people required throughout the renovation. From the architect, tradesmen through to decorators and possibly interior design advisers. As much as it's difficult for timings not to change throughout the project, by not having people lined up, it can over run dramatically resulting in late completion and loss of projected rent.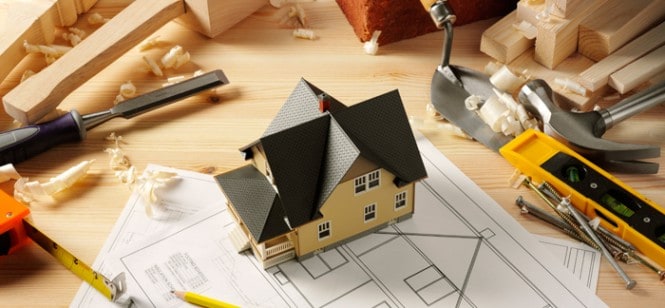 * Determine who you will be marketing your property to. Will it be for professionals, students or families? Or will you be targeting across the market? This will help you with the design and layout of the property and even rental income.
* Keep the decoration neutral and bright. You want to appeal to as many people as possible. A well maintained property with these aspects will often rent more quickly and for higher rent than one that appeals to fewer tastes.
* Always remember that similar to selling a home, the kitchen and living rooms have most initial impact for impressing people. Carefully consider how you want the rooms to look and appeal to prospective tenants.
* Don't forget external aspects too. First impressions do count! If the main door to the property is looking tired, freshen it up with a lick of paint too. If there are any garden areas, tidy them up. Clear any litter lying around the pavements before viewing and if the property is within a shared stairwell, ensure it's tidy and clean.
Once the renovations are complete…
The property is now finished and it's time to think about dressing it. Again, the importance of this should not be overlooked. Often the more attractive a property is, the more rental income can be achieved. It is important to rent the property as quickly as possible to reduce the risk of void periods. Therefore, tailoring the dressing of the property to suit your target market will maximise your chances of quickly securing a suitable tenant.
Styling the Property
The managing director of Alexander James Interiors explained: "With more people than ever living in the private rented sector, the expectations of tenants have never been higher – and that includes not only a safe and functioning home but an appealing interior."
Companies such as David Phillips specialise in property staging and rent furniture packages to landlords. These can be for the initial viewing stage or for throughout the tenancy itself.
Landlords should never confuse dressing a property as simply interior design. It is essential marketing to help guarantee having the edge over other landlords and agents. Renovating and dressing your property should be approached with a business mind to achieve maximum long term results. Good luck!