The start of 2018 heralds some new changes again for Universal Credit in England, Northern Ireland and Scotland, yet in different ways for the separate countries.
Universal Credit was introduced by former Conservative Leader, Iain Duncan Smith. He created it with the aim to help make the system simpler by introducing one single payment to cover several benefits. It also enabled working individuals to take advantage of their state support entitlements and reduce loss through lack of awareness.
Universal Credit is paid in arrears which can lead to issues for both tenants and landlords. DUP MP, Sammy Wilson, explained the reasons for the system: "First of all we thought it was a good idea that benefits should be rolled into one payment – it is less confusing for applicants. I know from my own constituency that a lot of people wouldn't have even known what they qualified for because of the myriad benefits."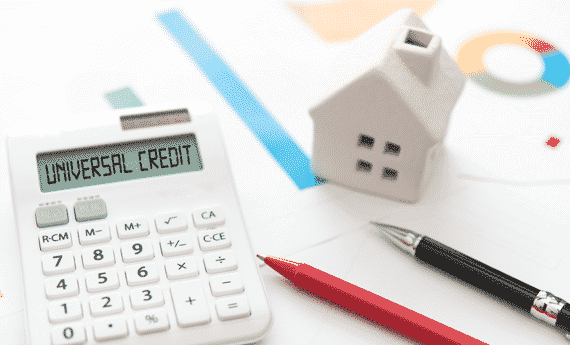 Universal Credit in practice
However, Wilson also added his concerns: "It seems the rollout has not been as trouble-free as the government anticipated. To someone who is on a low income already or has lost their job, to have six weeks no income and no payment at all really is not credible. If it is not working in practice, it is the duty of the government to ensure people are not disadvantaged."
Not only can the system make things difficult for individuals receiving Universal Credit but it affects landlords too. The Residential Landlords Association (RLA) discovered in a recent study that 73% of landlords are reticent in renting to tenants on Universal Credit for fear of rent arrears and not being able to recover the payment. Landlords seek to protect themselves by restricting who they rent to making it harder for tenants on Universal Credit to rent a home.
Landlords and tenants
Landlord Sue Thompson stated that although the time between applying for the benefit and receipt of it has slightly reduced, it is still often the case that tenant's first payment has to be used to clear up debts covering the initial period and therefore the tenant falls into debt from the beginning of the tenancy. A landlord in the West Midlands, Linda Hazelwood, explained that the majority of her tenants do not want to be in arrears; they simply cannot afford to pay rent on time.
If the tenant had not paid rent for 2 months or more, the landlord would normally need to gain the tenants' consent to apply for the payment to be made directly to them (Alternative Payment Arrangements). However, landlords have claimed that the applications to the Department of Work and Pensions (DWP) were often ignored or not dealt with quickly.

Landlords will now be able to receive payment directly
The RLA has been creating a number of proposals to bring about beneficial changes to Universal Credit procedures. It was recently announced that the DWP will abandon the Alternative Payments Arrangements (APAs) and that landlords will now be able to bypass the tenant and receive payment directly if they have been in rent arrears for two months or more.
RLA vice-chair, Chris Town, stated: "This latest news regarding APAs is a major step in the right direction, and will improve the operation of Universal Credit for landlords and tenants. That said, further reforms are still needed and we will continue to work with the department to make Universal Credit work better for landlords and tenants alike."
In Scotland
January 2018 sees changes for the Scottish Universal Credit system too. Tenants will now have the choice to receive their housing payment part of their benefit, paid to them twice monthly or monthly and also decide whether they would like it to be paid directly to their landlord.