On episode 31 of Lets Talk owner and Managing Director, Thomas Ashdown, joins host Gillian Semmler to give a whistle-stop tour of Citylets' journey to date as the organisation celebrates its 21st year.
Thomas, who started Citylets shortly after Edinburgh University, talks about the challenges faced over the years and offers advice to those considering starting up a tech or online company.
Thomas discusses a variety of topics from healthy portal competition in the Scottish marketplace to blockchain technology of today. The Citylets owner also shares his passion and reasons for supporting local economy.
Influential and surprising past
Gillian delves into Thomas's past to reveal surprising links with Games of Thrones and a dedication to rowing. Gillian discovers the interesting achievements of an arts pioneering mother who founded what is now Northern Ireland Screen and the challenges of a woman in business in the 80s.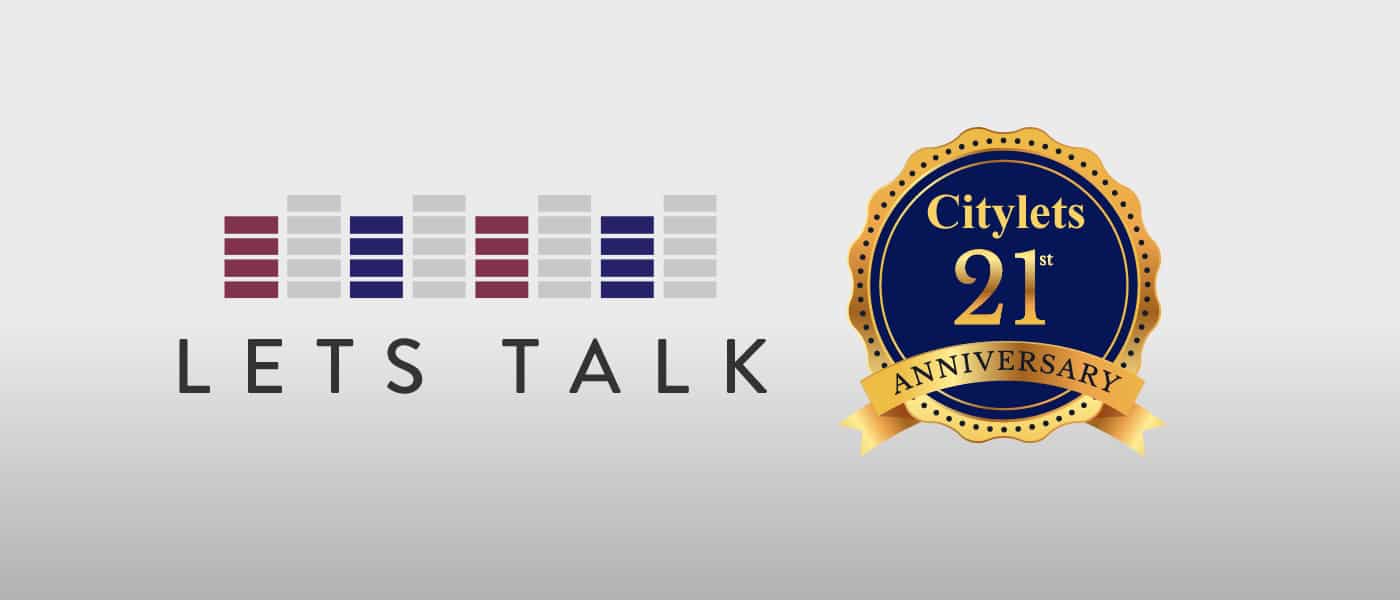 Don't miss out on hearing agents and property professionals chat about topics and issues relevant to you.
Lets Talk is available on all the usual platforms: Soundcloud, Spotify, iTunes and Citylets website, citylets.co.uk/podcasts.
Want to get involved?
Just contact us letstalk@citylets.co.uk. We look forward to hearing from you.