Citylets is delighted to confirm that we are again a sponsor of The Agency Business conference to be held in Glasgow on Thursday 19th May 2016.
Convened by Landlord Accreditation Scotland (LAS) and the Council of Letting Agents (CLA) and now in its 4th year, this key event is an industry focus for Scottish letting agents.
Delegates will hear from experts across a broad spectrum of Industry sectors and get updates on legislation matters after a year of unprecedented debate on the Private Housing (Tenancies) (Scotland) Bill.
The will now be a new standard Tenancy Agreement between landlords and tenants. Minimum initial periods have been ruled out. Repossession of property will only be under prescribed grounds. Local councils will be able to apply for rent caps for sitting tenants. In short, there has been more change in the last few years than the preceding 30!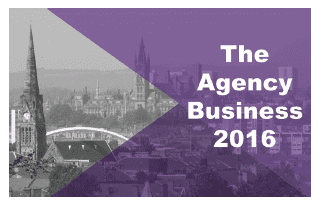 Insight will also be provided to the training that is available for letting agents and their staff through LAS/CLA to help navigate through these changing times. There will also be a trade exhibition of suppliers to the agency market.
Commenting on the sponsorship Citylets MD Thomas Ashdown said:
"We are delighted to once again be sponsoring The Agency Business conference and supporting the CLA as it seeks to guide and inform its members through this period of rapid and far reaching change."
With over 400 agent members, the CLA is the largest professional organisation for Scotland's Letting agents.
For more information about the event or to book you place please visit:
https://www.scottishlandlords.com/Events/EventDetail.aspx?ProductID=746