Vox Dundee Project has been awarded planning consent by councillors, which will see the former Dundee College building transformed into 111 build to rent apartments with car parking and 24 serviced apartments. Work will begin this year with a move in date of 2019.
Vox Investments have appointed Reigart Contracts to complete the work which will also include a large landscaped courtyard, cinema/auditorium and laundrette, plus a reception area for management of the short stay apartments and support for the residential apartments. With fantastic views over the city, tenants and visitors will be within walking distance to all main locations in the city. Plans are also being drawn up for a café fronting Constitution Street.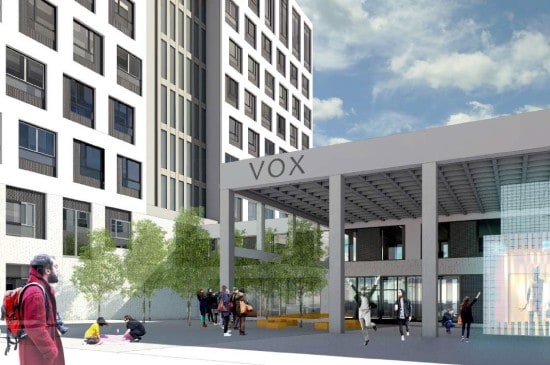 The developers behind the project, Whiteburn, explained that these flats for rent in Dundee will be targeted to graduates and young professionals. Director, Eve McCurrich, said: "VOX Dundee will offer people an opportunity to live in this purpose built and professionally managed rental community. The VOX ethos is regeneration and reactivation. I think VOX Dundee will offer an amazing place for people to live, within walking distance of all the city's amenities, with a stunning outlook across the city. We are proud to be part of the vibrancy of Dundee's regeneration."
The Vox Model
A spokesperson for Keppie Design and Whiteburn stated: "This model supports Scottish Government's active pursuit of a private rental sector that provides quality homes with a high standard of management. The VOX model is fundamentally sustainable: in Britain we continue to swallow green belt and expand our suburbs, in search of bigger homes, bigger gardens and 'idealised communities'."


Reigart will strip the building back to its original concrete frame. Previous spaces that have intrinsic value will be retained, such as the former assembly hall which will be adapted to form an entrance canopy and event space.
The completed project aims to offer residents a new living experience that is dynamic and versatile, enabling people to enjoy working, resting and socialising without having to leave the front door of their building.