An individual masquerading as a private landlord was charged with 17 offences for fraudulently renting rooms and sentenced to six years behind bars.
James Bennett, who at the time was in the process of being evicted, pretended to let rooms at four different properties in the Brixton, Walworth, Elephant & Castle and Tooting areas of south London.
Scam worth £10,000
Between late 2015 and December 2016, the thirty-two year old scammer advertised the ghost rooms on Spareroom.com, pocketing more than £10,000 worth of deposits. His victims would turn up on the move in date to find out they had been conned and had nowhere to live. In fact, more than one was left homeless, with one having to spend Christmas in a hostel.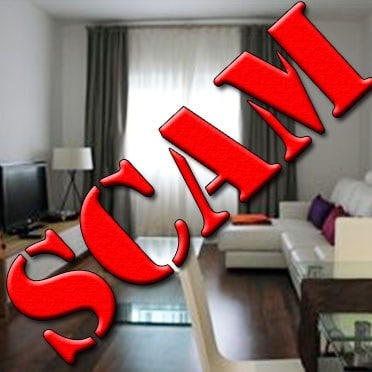 Not such a master plan in the end…
What might seem surprising is that Bennett didn't go to great lengths to try and hide his identity. As a matter of fact, he gave tenancy agreements to all of his victims with his real name on and even provided copies of his passport and other documents in the attempt to prove to the unsuspicious tenants he was genuine… and it seemed to do the trick for some time at least.
Justice prevailed
Bennett failed to make his appearance for trial at Inner London Crown Court, where he was found guilty and charged with 17 offences in his absence. Over a month after he was convicted, it has been reported that Bennett had finally been jailed and given an additional month in prison for failing to attend the original hearing.

Stay alerted
Tenants should always be extra vigilant when handing over deposits for a property.
Whilst fraudulent adverts are few and far between, Citylets advises: If a property looks too good to be true, keep your eyes peeled because it probably is. You should never pay any money prior to viewing a property and/or meeting a landlord/agent in person first. If you do hand money over, whether it's a holding deposit or first month's rent, ensure you are issued with a proper receipt. Don't be shy asking a landlord for a proof of identity and their landlord registration number, which then can be checked here https://www.landlordregistrationscotland.gov.uk/search
Safe renting!