A planning approval has been awarded to Link Group, in partnership with Govanhill Housing Association, to deliver 33 mid-market rent homes on the former Larkfield bus depot in Glasgow, as part of a larger project which will see a total of 121 new apartments built.
The new development, designed by Hypostyle Architects, is due to complete this summer. It will add to Link Group's existing phase at Butterbiggins Road with 186 mid-market rent homes.
Commercial Director of Link Group, Colin Culross, said: "We are delighted planning has been approved for the second phase of our Butterbiggins Road development in Glasgow, in partnership with Govanhill Housing Association.
"The project will deliver 121 new homes for Link's highly successful retirement living homes product, together with amenity homes and a small element of family housing. 60 homes are available for social rent, 33 for mid-market rent and 28 homes will be available for New Supply Shared Equity, all adding to the rich diversity of housing already in the area.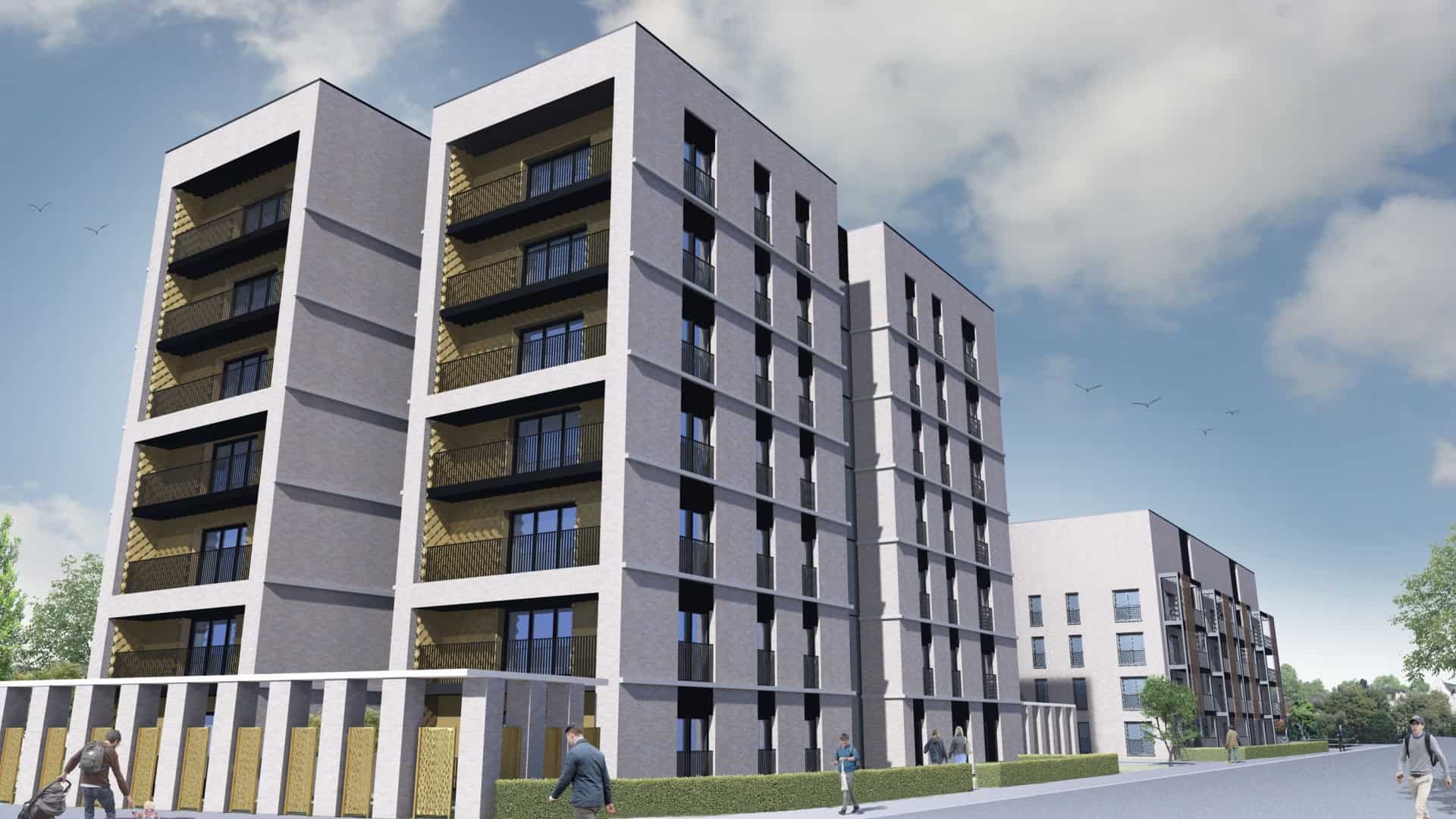 "The development, made possible by support from Glasgow City Council's Development and Regeneration Services and Scottish Government funding, will complete the larger redevelopment of the former bus depot site, significantly enhancing the area."
Mr Culross added: "This development best illustrates our commitment of providing homes, working together, building communities and valuing people, which supports our vision of improving the lives of people by providing homes they want to live in, and delivering high-quality services that are affordable, especially to those on low incomes."

The Larkfield bus depot closed in 2014 after being relocated to a nearby new purpose built facility in Cathcart Road.
The site was previously the subject of applications for a Lidl supermarket and smaller commercial/retail units. Despite the permission given for the supermarket, Lidl withdrew its interest.