Sighthill Transformational Regeneration Area (TRA) in Glasgow is the biggest project of its kind in the UK outside of London. The plan worth £250m is now moving forward with a provision of over 800 new homes (including mid market), retail units and commercial development that will complete the regeneration of the area over the next decade.
Mid market homes by GHA
The new housing will feature 198 homes for mid market rent, delivered by Glasgow Housing Association (GHA) and let and managed by Lowther Homes (GHA's partner in Wheatley Group). They will complement the already existing and occupied 141 GHA homes.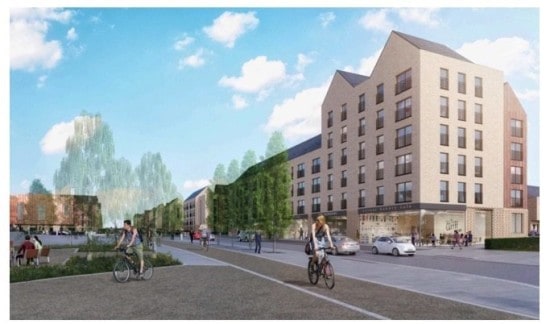 Tom Barclay, Wheatley Group director of property and development, said: "The new mid-market development helps us increase the supply of much-needed affordable homes in the city and will be a key part in the transformation of the area. It's an exciting time for Sighthill and we'll be working closely with the local community and our partners at the city council and the Scottish Government as the plans progress."
Keepmoat Homes appointed developer
The remaining 628 new homes will be for sale and along with the retail and commercial units, they will be built by Keepmoat Homes, appointed by Glasgow City Council.

Councillor Kenny McLean, city convener for neighbourhoods, housing and public realm, said: "This is a historic day for Sighthill and Glasgow. The appointment of Keepmoat Homes as our preferred developer to deliver new homes, shops and a commercial development in Sighthill marks the next step for the regeneration of Sighthill. This area, immediately to the north of the city centre, has fantastic potential, and I am sure it will become an example of regeneration to follow in the years to come. I would like to thank all those organisations involved in the process, and I am delighted with the quality of the proposals put in front of us. This quality gives me great confidence in the future success of this project."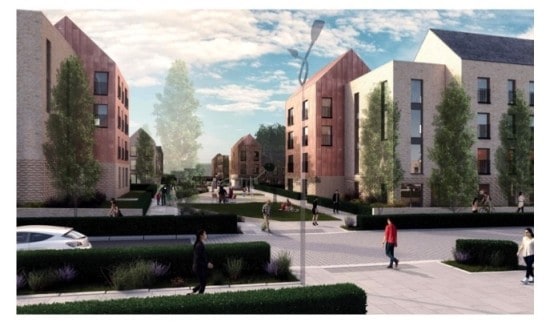 The appointment of Keepmoat Homes will also bring 107 new jobs on the construction project and through modern apprenticeships, graduates and new entrants, as well as provide support for 46 existing apprenticeships and 82 work placements.
Sighthill masterplan
The transformation of Sighthill, once complete, will see almost 1000 new homes for sale and rent, a new community campus school (by October 2019), a new road bridge across the railway to link Sighthill and Port Dundas (by late 2018), a new footbridge –'street in the sky' – across the M8 (by late 2019), improved parkland in the entire area, allotments and public spaces.
This regeneration project is made possible by Transforming Communities: Glasgow, a partnership between Glasgow City Council, Glasgow Housing Association and the Scottish Government, with supplementary funding from the Glasgow City Region City Deal.