Often when couples or flatmates move into a rented property, neither the tenant nor landlord considers the issues that may arise if the partnership dissolves and one chooses to move out.
This type of situation can throw up concerns for both tenant and landlord. The remaining tenant is often unsure whether they have the right to stay in the property and the landlord is uncertain regarding the legal implications for the joint lease.
The law dictates
TC Young, a law firm who act for landlords and agents in Scotland, explained that strictly speaking if one tenant gives written notice prior to the end date of a joint lease it does not mean that the other occupant becomes the sole tenant for that property. In fact, if one tenant does give written notice this can trigger the end of the contractual lease and common law would dictate that this written notice would terminate both tenants rights to remain in the property.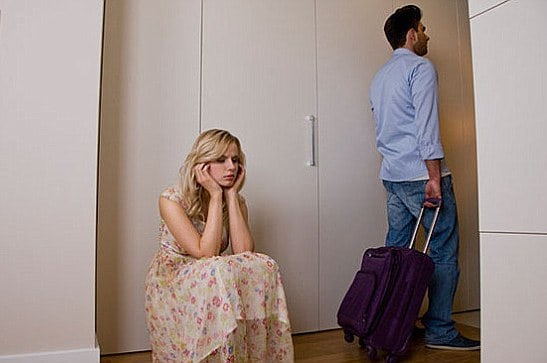 Implications change if the tenants have signed an assured or short assured lease. The Housing (Scotland) Act 1988 dictates that under these types of legal agreements, the tenant still has security of tenure for as long as they remain in the property, even when the contractual tenancy has been brought to an end.
This scenario creates a concerning issue for the landlord. The remaining tenant becomes fully responsible for the rent however they may not be able to afford it.
Concerns for the landlord
An Edinburgh private landlord experienced a similar situation and shared her concerns to Citylets recently: "The tenants announced they were splitting up and one of them wished to remain in the flat. The remaining tenant wanted to find a friend to move into the property with them."
The landlord, however, preferred to start afresh with new tenants that she had selected herself and who would be more likely to remain in the property as a unit.
Ideal solutions
The current simplest solutions for these circumstances are for the landlord to either serve notice under Section 33 to the remaining tenant (and to the tenant who's leaving in case they were to change their mind) or for the landlord to create a new lease for the remaining tenant and additional person that may be joining them. Adopting either of these procedures will also protect the landlord over rent arrears issues that can arise in such situations.