And it is Christmas all over again! The thought of it might be overwhelming for some, but with just a few weeks to Christmas, we have had a closer look at things to do in Glasgow this festive season. As always, there are loads to choose from so check out our picks…
Christmas Markets
The much loved Glasgow Christmas Market is back to St Enoch Square and it is open now right up to Thursday 22nd December 2016. It brings together professional traders from around the world so that you can indulge yourself in all the flavours brought to your table straight from countries like Spain, France, Italy, Germany, Russia, Ecuador and many more. To keep you merry, the Bavarian bar offers some favourite beers and for wine lovers, operated by one of the top 100 wine producers in the world, Markus Kochems' Gluhwein House is the winner.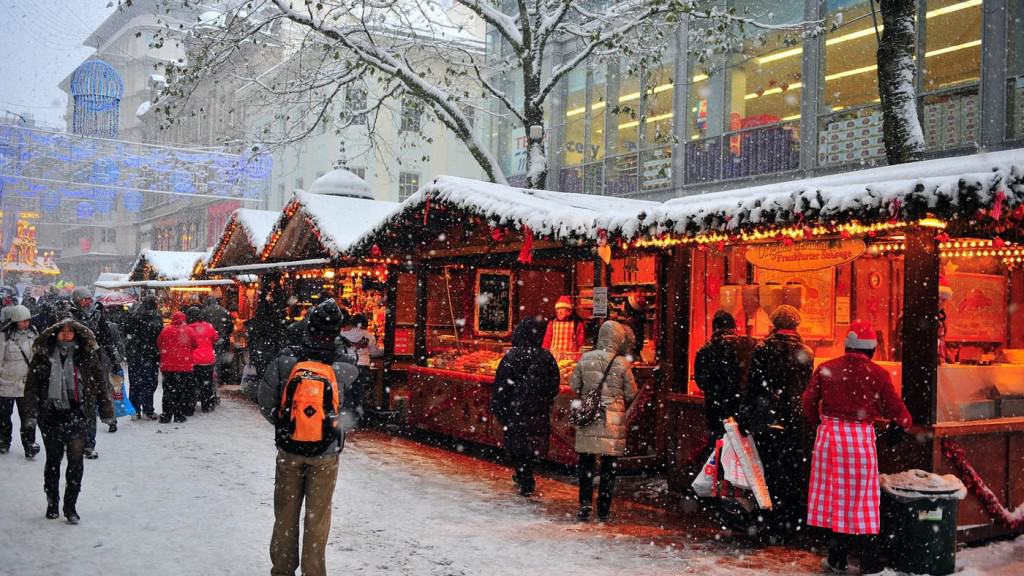 For first time this year there is also a Christmas market at George Square, operating till Thursday 29th December 2016.
Shopping Den
If you have not yet sorted out your gifts, don't worry – Glasgow has all you need to find a perfect gift for your loved ones. It offers the best shopping in the UK outside of London so you can be sure to find something to suit your taste and budget. With Style Mile, Merchant City, Buchanan Galleries, St Enoch Centre, Princess Square and more all offering extended opening hours in the run up to Christmas, you will be spoilt for choice.
Make sure you visit the oldest sweetie shop – Glickman's in London Road – to treat yourself and perhaps evoke good memories from your childhood! After that, you may want to put your skates on and head to the open air ice rink in the heart of Merchant City (open from 3rd to 31st December).
Dust off your Santa suit
For those more active and looking for a wee challenge there is a 5k Santa Dash taking place on the 11th December (start at 9.30am from George Street) so put it in your diary!
Last year around 6000 people took part, raising £40,000 for the Prince and Princess of Wales Hospice and since it has originated 10 years ago, over £100,000 has been raised for various charities.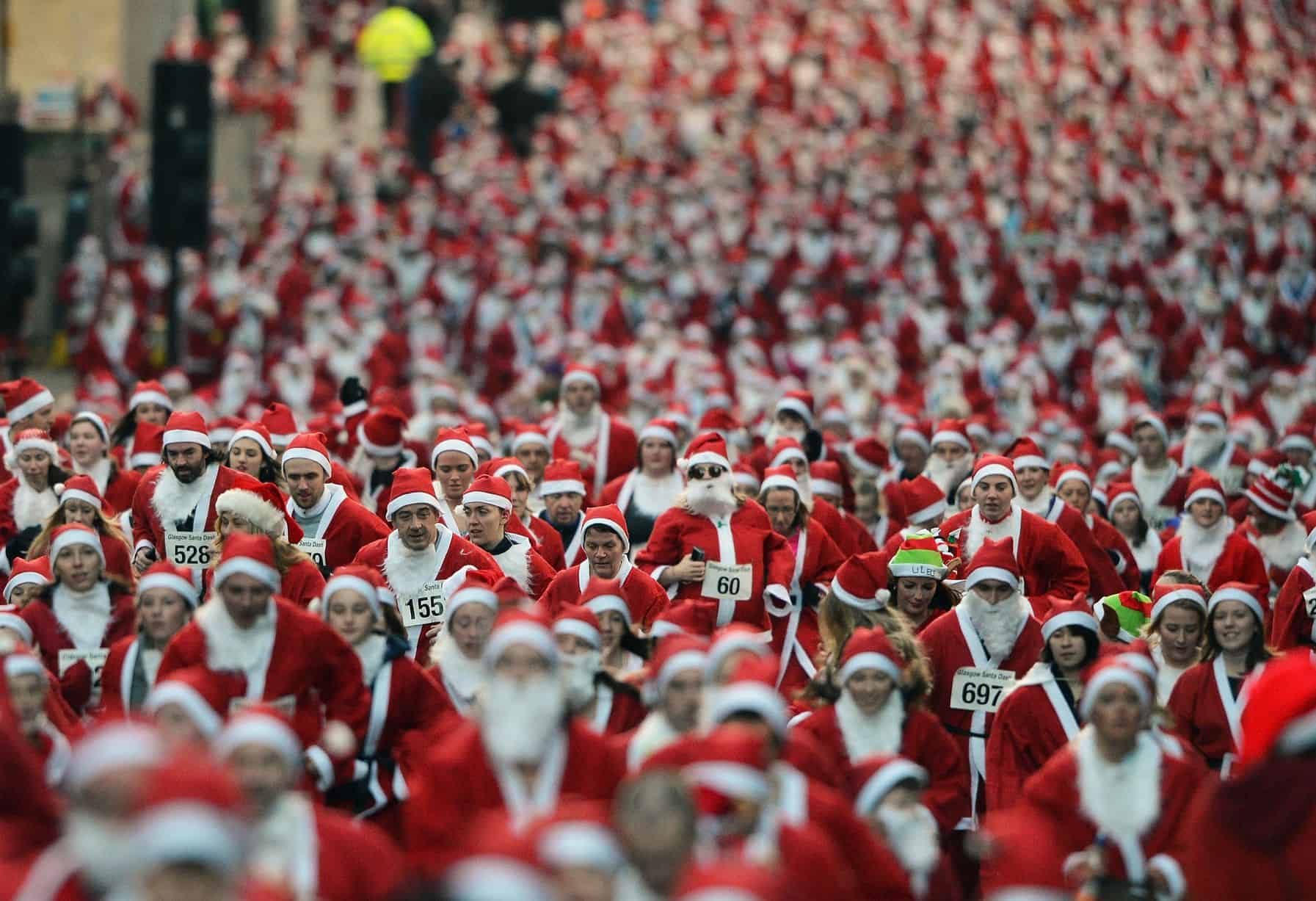 Pantomime time
Some might say, there is no Christmas without a good pantomime… So take your pick from this year's productions, from Elfie's Magical Adventure at the Pavilion Theatre Glasgow (from 24th November 2016 to 17th January 2017), Cinderella at the Kings Theatre (from 2nd December 2016 to 8th January 2017), Aladdin at the Clyde Auditorium (from 10th December to 31st December 2016) to Snaw Queen at the Tron Theatre (from 29th November 2016 to 7th January 2017).
If this sounds like your cup of tea and you are thinking of staying in Glasgow this festive season, but fancy a change from a traditional hotel, short term lets might be a perfect option for you.