It's that time of the year again. Mince pies, mistletoe, presents. Notions of Santa bring happiness and joy – but is there a darker side to Mr Claus? Would he be a suitable tenant or flatmate for your property? Citylets explores the issues.
He'll drop all his little Elf friends on you once he's in.
Officially just Santa on the lease, he'll have his little helpers around before the ink is dry. Not quite flatmates, but much more than friends…..big problem.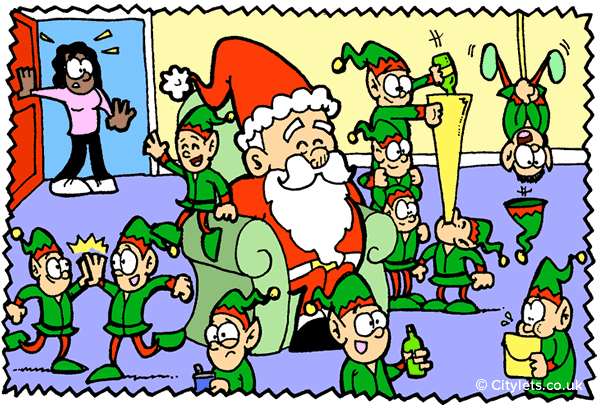 He sits around the house 364 days a year
You have been warned. He won't leave the house til Christmas eve.
He only says Ho Ho Ho.
Difficult at the best of times. Disturbing when the rent is late.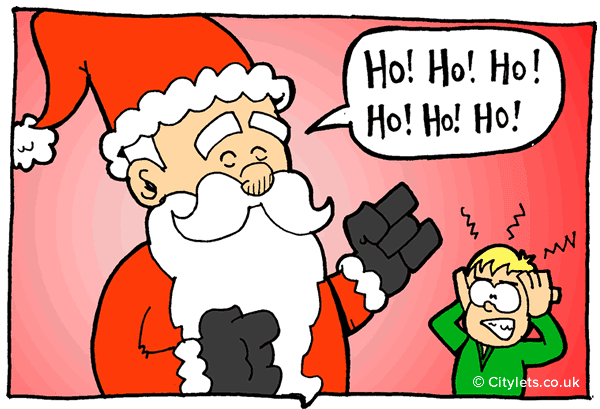 He won't have his front door keys.
You can guess the rest……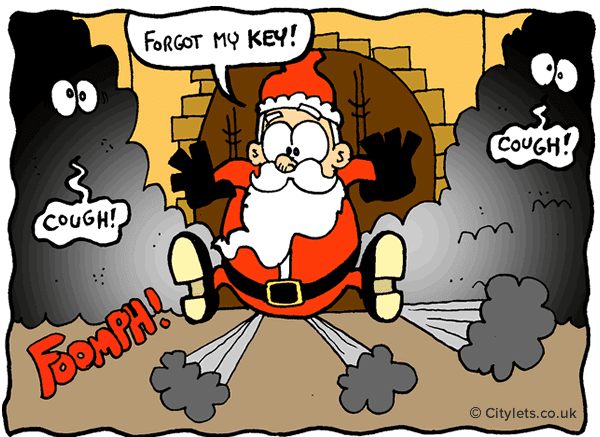 He will eat all the pies
To be fair, if you leave them out for him….
He'll park his sleigh in the driveway…
…but his reindeer will tear up your grass.

He'll take your belongings away in his sack
Now you understand why he is so jolly!
….. and he gave the North Pole as his previous address
Well, you really should know better.
His red nose is alcohol related
Job related stress, but perhaps better to sympathise from a distance.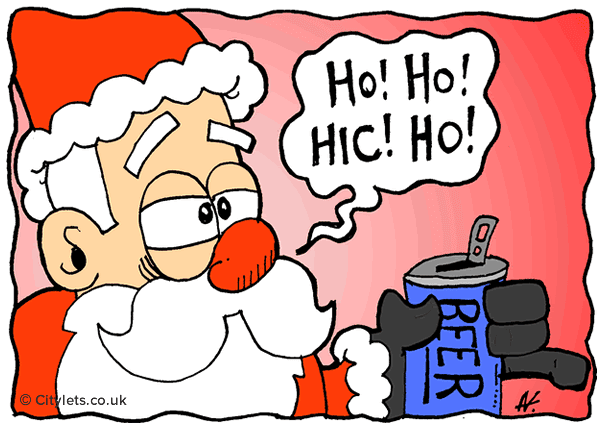 So there you have it- if you sign that lease remember Santa isn't just for Xmas….he's there for the lease term!
Have you been affected by some of the issues in this story? Please come forward through our confidential hotline stories@citylets.co.uk