A recent study has revealed that two thirds of private landlords are just ordinary people who have regular jobs and rent out property to supplement their main income or save for their retirement.
Office admin jobs, IT, teaching and accountancy topped the list of most common professions for landlords, implying that the gap between landlords and tenants is closing off.
Not so wealthy…
According to the research, more than half of landlords own one rented property, suggesting that "wealthy, multi-property owning landlords are quite rare."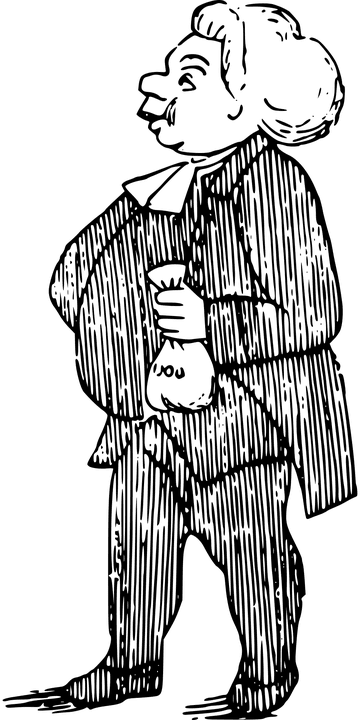 "With 53% of landlords owning one single property, it's clear that most landlords are not living off a portfolio of properties. They work as electricians, taxi drivers, hairdressers or social workers – they are just regular people who want to maintain healthy, stress-free relationships with tenants" – said Alexandra Morris, managing director of online letting agent MakeUrMove, who conducted the study.
Accidental landlords
Whilst many landlords became involved in the private rented sector by choice, a significant number of them fell into the property business by inheriting a property (16%) or other unforeseen circumstances, like splitting with a partner or being unable to sell their property (22%).
The study also found that some 40% of landlords have only stayed in the rented sector for three years or less. Many of them admitted they were new to the market and lacked understanding of laws and regulations.

Inverness based letting agent, Simply Let, believes that "accidental landlords are in a place they'd rather not be."
John Gell, Managing Director of Simply Let, explains further: "Many self-managing accidental landlords are unaware of what they need to do as landlords, either in relation to statutory obligations and tenants' rights or in terms of just how to relate in a business-like manner to their tenants. If they encountered what they perceived to be 'difficult' tenants they could just end the tenancy and, in effect, change the tenant. With the PRT they are no longer able to do so, so they are going to have to either up their game or use an agent."
Higher tenant expectations
Interestingly, Simply Let also highlights that the profile of an average tenant has changed over the last few years.
John Gell said: "Many of our tenants are well-salaried professionals who for whatever reason don't want to buy. What they do want is a home they can feel at home in and be proud to invite friends to. They are discerning and comparatively affluent. They are also responsible and 'low impact', but expect to have their rights as tenants fulfilled without having to plead. Landlords who can see this and serve such a demand will do well."