An increasing number of people are falling into the role of landlord after deciding to rent their own property, rather than sell, when moving on.
An understandable financial move, however it brings responsibility and duties that many may be unaware of or unsure about.
Private Housing (Tenancies) (Scotland) Bill
Legislation has changed considerably over the past few years and is still evolving. In fact the new Private Housing (Tenancies) (Scotland) Bill, due to be introduced at the end of 2017, sees the private rented sector facing more changes than it's experienced in the last 25 years. Landlords can also be confused between different housing laws for Scotland and the rest of the UK.
Renting out a property involves a wide range of required safety/energy regulations and certificates, repairs and maintenance duties, not to mention financial responsibilities including payment of income tax.
The Accidental Landlord Guide 
Help is now at hand now for people renting out their property. A new guide, 'The Accidental Landlord', has been written by a Letting Agent, Daniel Lees and his wife, Martina Less, who is a property journalist. Both became accidental landlords themselves after they married and decided to let out Daniel's flat.
The Accidental Landlord advises property owners on all aspects of letting a house or flat, including market conditions and tax implications.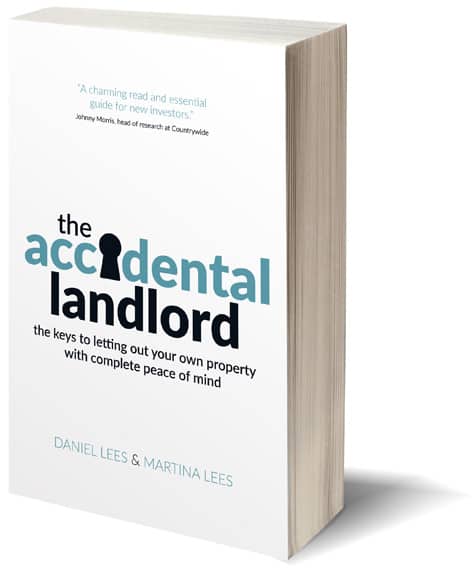 Martina explained: "We were surprised at how little help there was for people like us."
Daniel added: "Our book offers peace of mind to owners who end up letting out their homes without having bought them as intentional buy-to-let investments."
LandlordOK.com
Meanwhile, Neil McInnes and Andrew Whitmey of Umega Lettings wanted to raise the standard of letting and help landlords by creating the website LandlordOK.
They spent ten months interviewing independent landlords to find out what makes them tick and what concerns they had. The common theme they found was that landlords had difficulty in keeping abreast and ahead of the latest developments in terms of their legal responsibilities. These landlords were determined to be 'good' landlords but needed assistance and guidance.  From this methodical research, LandlordOK was born.
The site provides free in depth information and advice on every aspect that is legally required by a landlord. Any additional questions can be answered using their online help service and LandlordOK can also assist with the arrangement of safety assessments and certificates.
Letting made simpler
Andrew Whitmey explains: "It's a free-to-use website where landlords can check their knowledge against the 8 areas of legal compliance. In two minutes landlords can find out what these are and check where they meet regulations and where they fall short. We boil it down to simple tasks for landlords and then keep them updated on new changes."
"There is reminder functionality for individual properties meaning we will send notifications when, for example, the next gas safety check is due. And it's all free. We hope that, with LandlordOK, landlords will finally be able to keep up with what is required of them and that tenants will be able to tell the 'good' landlords from the 'bad'."
Such attainable support and advice is a welcome contribution to the PRS, in that it's not only good for landlords but benefits tenants too.
Umega Lettings is an Edinburgh based letting agency and a Citylets client managing 600 properties throughout the City.