What is the recipe to a successful and healthy landlord-tenant relationship? The key ingredients are trust, respect and professionalism. Add in some flexibility, courtesy, proactive approach and voilà!
As far as life is concerned, nothing is as simple as this but when it comes to building a positive relationship with tenants, time and effort invested will pay off in a long standing tenancy. A happy tenant is more likely to pay rent on time and take care of the property. A happy landlord, similarly, is more likely to listen to tenants' needs and accommodate them whenever possible. Remember, it's both of you in it, for the life of the tenancy.
Building relationship from day one
As a landlord you don't need to know your tenant's favourite colour or the name of their first pet but it's important to keep the relationship friendly from the very first day and show some interest in the tenant. If they happen to be new to the area, you could perhaps put together a welcome pack with information on local amenities such as shops, doctors, places of interest, bars, restaurants etc. You may also wish to be there when the tenant moves in to welcome them and help them settle in your property. Why not give them a wee card or small housewarming gift? It doesn't cost much but you can be sure it will be greatly appreciated. It's these little details that matter.

Connect with your tenant
Communication is one of the pillars of a healthy landlord-tenant relationship. At the end of the day, you want your tenant to feel comfortable to raise any issues in your rental property as and when they arise. Open communication is key to success and by always being courteous and approachable you can set the right tone for the landlord-tenant relationship. It's also important to set the rules of the house in advance of tenants moving in and have a detailed property inventory prepared. Stating clearly your expectations will help to avoid confusion and any tension further down the line.
Make yourself available
Ensure your tenants have your contact details in case they need to get in touch. Make them feel you are accessible and available to answer any questions or queries they may have. This way they will be more likely to alert you to any issues in the first place. Go through emergency procedures with your tenants and make sure they know what to do if an emergency happens outside of working hours.

Rectify property issues in a timely fashion
If something goes wrong in the property, tenants will expect their landlord to respond quickly and efficiently. There is nothing worse than a broken boiler or a washing machine except from a landlord who is not responsive and approachable when major repairs are required. Don't let tenants wait a long time for problems to be resolved as it will have adverse effects on the relationship.
Respect privacy
As much as it might be tempting to check what your tenants are up to, don't just turn up unannounced… unless it is an emergency. If you need to carry out an inspection, give your tenant at least 24 hours' notice before you make a visit. It's common courtesy to discuss with your tenant most suitable times for routine inspections or upcoming maintenance repairs. You don't want to bombard your tenant with too frequent visits. It's important that you respect their living space and show that you have trust in them. They will return the respect in paying rent on time and taking care of the property as if it was theirs.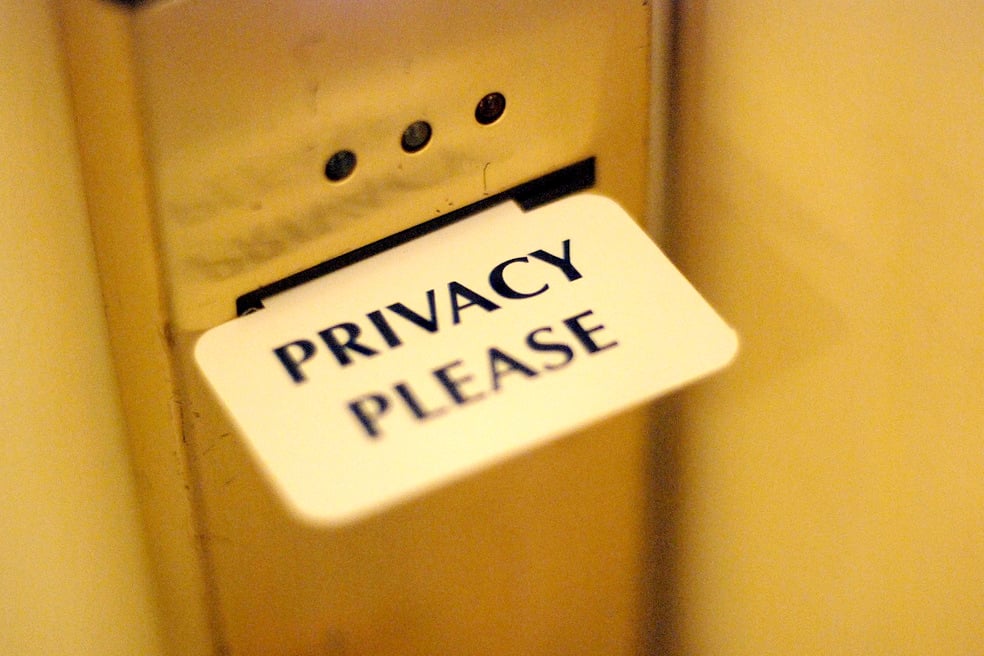 Be open-minded
Each tenancy agreement will have its own do's and don'ts (e.g. 'no pets' rule) but if you find a perfect tenant it might be worth considering bending the rules a little bit here and there for the sake of maintaining a good relationship with your tenants. Sometimes a simple change such as replacing or upgrading furniture at the tenant's request (if reasonable) or giving them freedom to add a personal touch to the property, can make a difference.
Flexibility and willingness to compromise and work with your tenants will go a long way and even if you can't meet their requests, it's important to have an open discussion. Take your time to explain the reason behind your decision to show that you care and perhaps offer an alternative solution if possible.
There is no doubt that building and maintaining a positive and successful landlord-tenant relationship can be time consuming and challenging. There is a lot of thing that can go wrong, however, if landlords work closely together with tenants, it can only benefit them both.