Glasgow City Council has set up a unique service to prevent homelessness and child poverty amongst families living in the private rented sector. No other local authority in Scotland provides such support for vulnerable families renting privately.
The Private Rented Sector Support Hub
Part of the council's Housing and Regeneration Services, The Private Rented Sector Support Hub (PRS Hub) focuses on preventing homelessness, improving tenants' financial situation and mental health as well as raising the safety and quality of rented properties in the PRS, particular for families with children. The support team aims to help families move out of crisis (which is exacerbated by the welfare reforms) by ensuring they can sustain their existing tenancies or be provided with alternative housing options.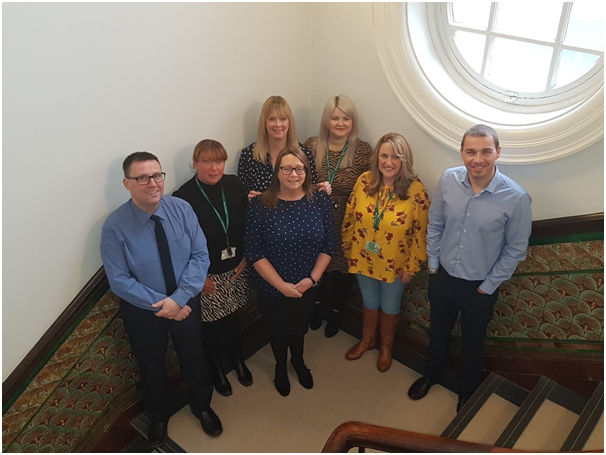 The PRS Hub has built strong and effective relationships with partner organisations in order to deliver results.
Focusing on people as much as property
One of the main areas of work of the PRS Hub is improving the quality and safety in rented accommodation. To guarantee that properties meet the required repairing standard and are equipped with smoke alarms, heat detectors and carbon monoxide monitors, the PRS Hub runs property inspections as well as checks on landlords to ensure their registration is up to date and accurate.
Looking to the future with confidence
As much as housing is at the core of the PRS Hub services, the support team also assists their tenants with benefits entitlement, employability, childcare etc. even after a case closure. Their pro-active approach (one-to-one engagement and follow-ups) is proven to be successful with families and is reflected in a 100% engagement rate.

Councillor Kenny McLean, City Convener for Neighbourhoods, Housing and Public Realm, said: "Our PRS Hub provides a unique and invaluable service to families in private rented accommodation, many of whom are facing financial difficulties through no fault of their own.
"While their priority is preventing these families from becoming homeless, the team also gives much more support in order to ensure that people are settled in their homes and can look to the future with much more confidence.
"Their pro-active approach, and a strong working relationship with partner agencies, is a model that other local authorities are looking at closely."
The PRS Hub has helped around 300 families so far, saving them great emotional and financial stress from avoiding homelessness. It has also brought savings of £4.7 million to the council from preventing those families going to HSCP as homeless.