Expect the unexpected… as a landlord it is vital that you have the right insurance cover to protect your property if something goes awry. It will not only give you piece of mind but will also save you money in the long run. Severe weather, accidental damage and other unforeseeable factors can leave you out of pocket. Hopefully you will never have to make a claim but if you do, the protection will be in place.
Top reasons for insurance claims
According to Simply Landlords Insurance the top three insurance claims are related to the damage of the property caused by storms with an average repair bill of £1,500, followed by burst pipes costing £4500 on average and break-ins with an average claim of £2,300.
Based on data from 100,000 policies, other most common reasons for making an insurance claim are; vandalism (costing £1,900 on average), accidental damage to the building (£2,200), excessive rain (£2,100), collapsed drains (£2,600), vehicle crashing into the property (£4,600), electrical fire (£25,000) and leak from the property above (£2,000). Who would have guessed that a vehicle crashing into property is more likely than a water leak?
Avoid having to make insurance claims
Whilst you cannot always prevent damage being done to your property, you can certainly take some precautions to reduce the risk.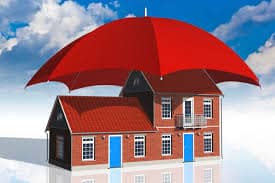 Simple Landlords Insurance put together a list of measures landlords can take to minimise the likelihood of having to make an insurance claim;
Carry out regular property inspections.
Get to know your neighbours so that they can alert you if something unusual happens involving your property.
Consider additional insurance to lower your excess payments and give yourself extra protection over accidental damage.
Work out an accurate rebuild cost using the Building Cost Information Service (BCIS) calculator.
Keep up with your roof maintenance and guttering.
Public liability cover
Landlords should ensure they not only have buildings insurance in place but also public liability insurance. According to Landlord Referencing a badly hurt tenant can secure £5m for lifetime care cost compared to £150,000 to rebuild a property if it burns down.
A recent poll conducted by an insurance firm on 1,000 landlords revealed that 50% did not have public liability insurance or were unsure if they were covered.
Andrew Weston from Simple Landlords Insurance said: "Saving money will become even more important for landlords in coming years as tax increases announced by the Chancellor are phased in, which for many investors could make the difference between profit and loss."
The message from the insurance industry would seem to be: don't be a victim of a false economy – get the right cover for your needs.