Despite all the uncertainty surrounding the UK's withdrawal from the European Union, the Scottish Private Rented Sector remains resilient and is an attractive destination for large scale investors. Indeed, Scotland's biggest ever Build To Rent deal worth £215m has been secured and will bring hundreds of new homes in the capital.
New Build To Rent scheme in Edinburgh by Moda Living & Apache Capital
Property developer, Moda Living, will deliver 525 new homes for rent in partnership with investment management company, Apache Capital. The development will be erected in the Fountainbridge area on the residential site that was previously owned by Grosvenor. There are already 250 homes constructed in this regeneration area, including affordable housing for the elderly, serviced apartments, two student residences (housing over 600 students), homes for sale and 46 private rented homes, with the latter being a part of this multi million pound deal.
The construction of the new housing is due to start by end of the year, with the first phase aimed for end of 2019 and the completion date set for end of 2022. The Build To Rent scheme will come with a gym, communal lounges, BBQ area, roof terraces and fully managed communal gardens with a public square, all in 15,000 sq. ft. It will be situated beside 25,000 sq. ft. of new build commercial space with bars, restaurants and shops.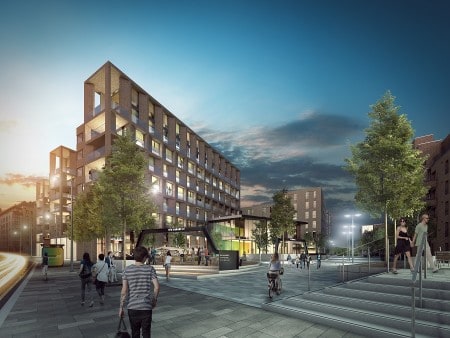 The Fountainbridge development will be Moda's second Built To Rent development in Scotland, after purchasing the former Strathclyde Police Headquarters in Glasgow last October to bring 365 homes to the Private Rented Sector.
Moda Living and Apache Capital have an impressive portfolio of over £1.1 billion of rental sites in city centre locations across the UK. In securing the Scottish deal, they were represented by Brodies and Rettie & Co, with Burness Paull and KPMG acting on behalf of the vendor.
Tony Brooks, managing director of Moda Living, said: "Our ambition has always been to build a truly nationwide brand, and with two schemes now underway in Scotland, renters across the length and breadth of the UK will soon be able to benefit from our amenity-rich, service-driven offer."
Gerry More, the Scottish Government's Private Rented Sector Champion, commented: "The announcement of this major investment in the built-to-rent proposal at Fountainbridge is a substantial vote of confidence in both the Edinburgh property market and the Scottish Government's plans to create flexibility, choice and affordability in the wider housing sector. This kind of purpose-built, high-quality and professionally-managed PRS development can rapidly increase the provision of much-needed new build housing, while at the same time positively transforming the experience of rented accommodation in Scotland for the long-term."
Get Living's homes purpose built for rent coming to Glasgow
Another large scale residential investor, Get Living, best known for being the operator of the former Athletes' Village of the London 2012 Games, is now coming to Scotland to also help deliver much needed housing to the Scottish communities.
Get Living's project will see over 600 homes for rent built on the 7.5 acre High Street site in Glasgow's Merchant City. Construction works of the entire scheme are due to start within 18 months. This will be Get Living's first residential investment outside London.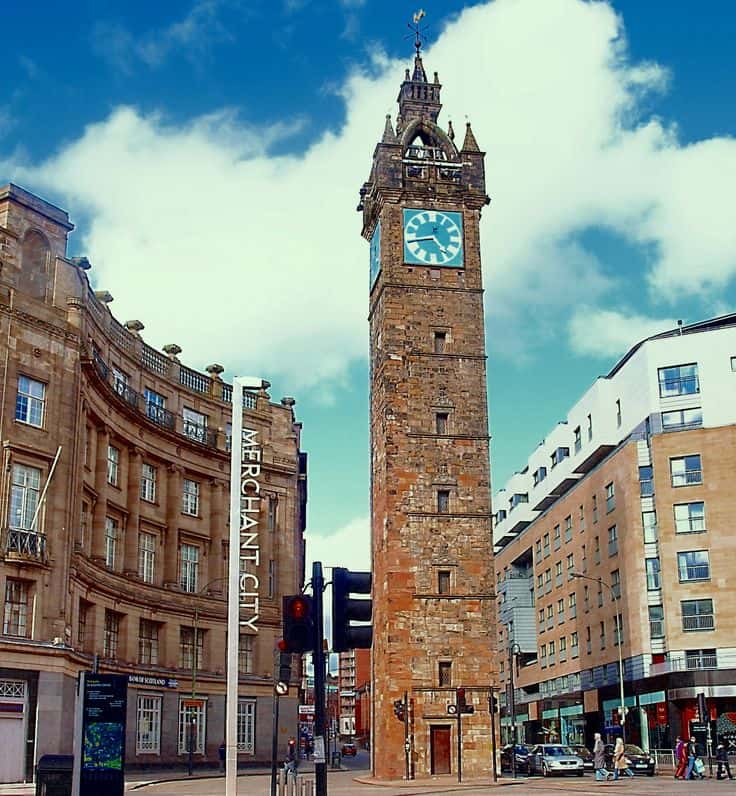 Neil Young, CEO of Get Living, said: "At Get Living, we're already tangibly changing the way people experience their home, delivering new levels of quality and service in vibrant, well-connected neighbourhoods. There is an appetite for the high quality, professionally managed homes, flexible service and safe, well-maintained environments that Get Living offers, not only in London, but across the UK. I'm looking forward to working with local stakeholders in bringing the Get Living offer to Glasgow."
Councillor Frank McAveety, leader of Glasgow City Council, commented: "I am delighted with this news, another sign of the confidence developers and investors have in the Merchant City and Collegelands as one of the UK's most attractive investment destinations."
Scotland continues to attract developers and investors who are crucial in boosting the housing supply and helping to tackle the country's housing crisis.