"She has the patience of a saint, a heart of gold and she will literally do anything for her tenants. I feel privileged to be one of her tenants."
Kelso based landlord, Elaine Kellington, is the winner of first ever Landlord of the Year Award from home insurance provider HomeProtect. Elaine has an impressive portfolio of properties into which she has welcomed more than 30 tenants over the last ten years since she had become a landlord.
Going above and beyond
The award was created to recognise those landlords in the UK who go the extra mile for their tenants and to prove that they really do have the tenants' best interests at heart.
All tenants were invited to share their landlord experiences and nominate those they felt deserved to win the award. Ten landlords were shortlisted from across the UK and the judging panel included the founder of Marks Out Of Tenancy Ben Yarrow, editor of Landlord Today Marc Da Silva and HomeProtect SEO Mark Eastham.
Commenting on the awards, Elaine said: "I know many landlords who provide good housing for their tenants and run very good property businesses. Bad press always sells news though and so good to see HomeProtect sending out the positive message on landlords and recognising the ones that are doing a good job!"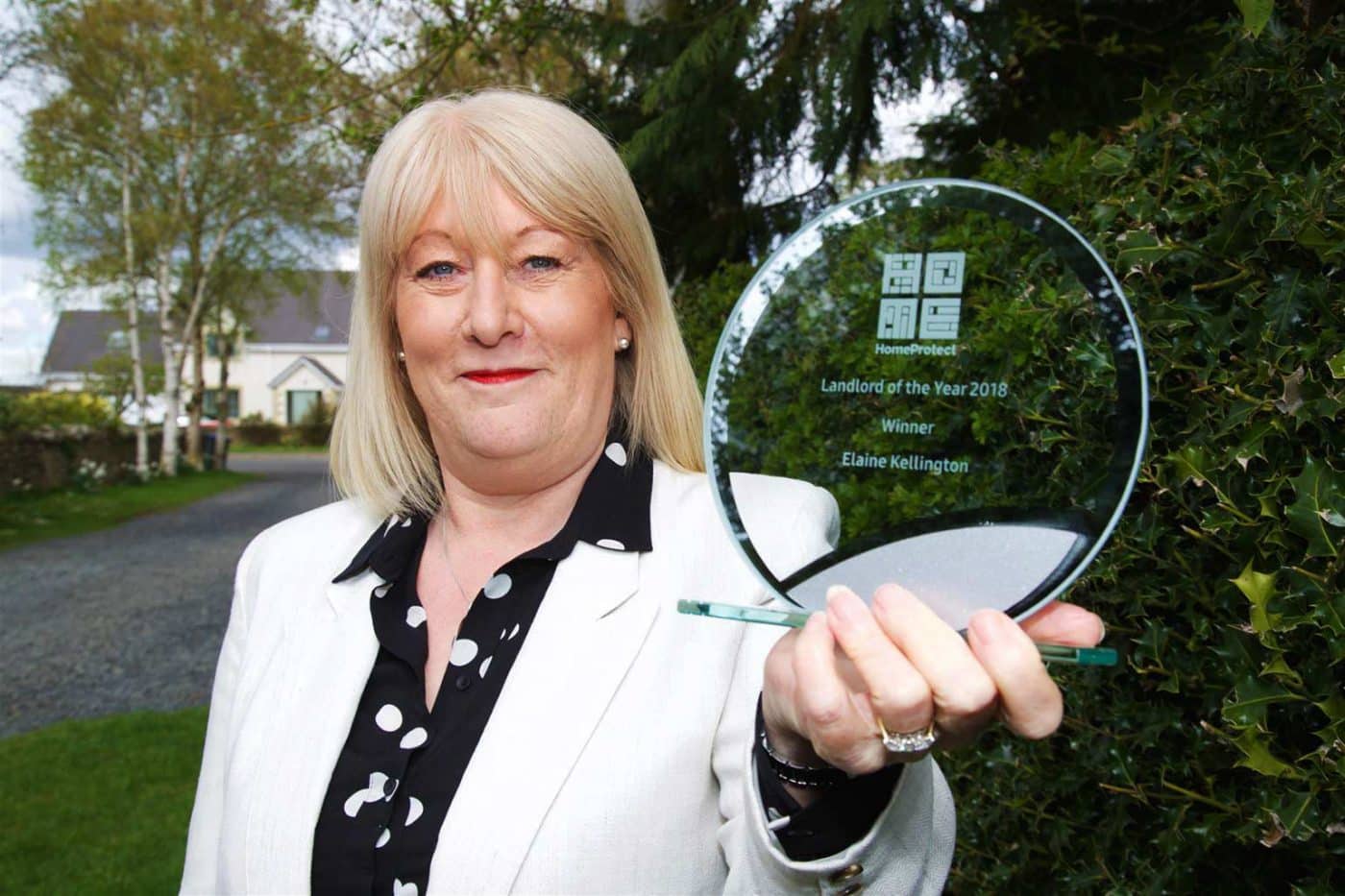 She continued: "Getting this award gives me so much gratitude knowing my tenants have taken the time to nominate me and genuinely appreciate all that I do!"
"I pride myself on developing a balanced relationship with my tenants, combining business acumen and professionalism with being approachable and setting clear procedures and lines of communication. I also believe it's important to have a flexible mind set and the ability to understand and empathise at times."
The winner of the Landlord of the Year Award goes by a simple rule in life that you should treat others as you want to be treated.

HomeProtect CEO Mark Eastham congratulated the winner Elaine and thanked everyone who got involved, saying: "the quality of nominations has been phenomenal with many tenants getting in touch to say just how grateful they are of the outstanding service their landlord provides. I can confidently say our first Landlord of the Year Award was a tremendous success."
First time landlords can learn from the winner of the Landlord of the Year Award
Elaine gives advice to first time landlords: "I always meet my potential tenants prior to offering them a tenancy. I then have them complete a full application form. A good tenant is one that will respect the property, communicate well and pay their rent on time. When you first meet with them it gives you the opportunity to get a "gut feel" for the type of people they are and if you are comfortable with them that you can have a good landlord/tenant relationship."