Halls of Residence have come a very long way from their old reputations as noisy, crowded student accommodation with little privacy and frequent late night parties. Developers have recognised the need for creating state of the art communities with vibrant and fun living spaces where students not only can study but can live and socialise.
True Student Living who design, create and manage premium student accommodation, bring 'people, places and spaces' together to make an environment that students can call home. And now they are delivering one of their luxurious student complexes to Glasgow's West End.
True Glasgow West End student accommodation
Designed by KKA Architects, the £40 million development will see 589 apartments open in August 2017 for all students from the University of Glasgow, Strathclyde University, Glasgow School of Art and Glasgow Caledonian University.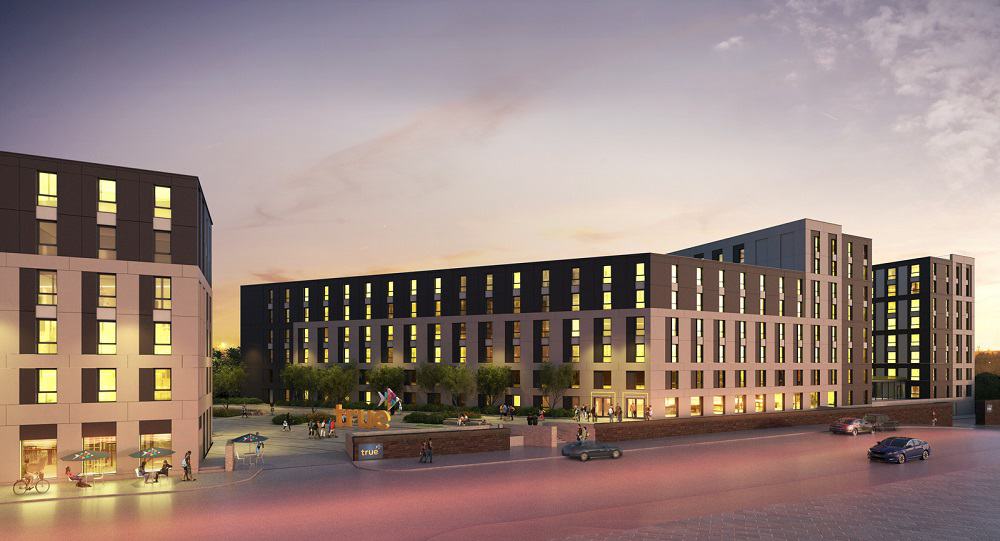 This 'mini student village', located on Kelvinhaugh Street in Finnieston, is already proving very popular amongst young people with bookings for this year's term exceeding any expectations.
On offer, there are private ensuite bedrooms in shared apartments with prices starting at £150 per week all inclusive and club suites for single occupancy from £170 per week.

Theme park style slide included
The complex will feature a 15ft twin-loop slide, on site gym and fitness zone, a cinema room, karaoke room, café, festival zone with a music caravan, gaming stations, pool tables, table tennis and table football. There will, of course, be a library too for when you do need to study!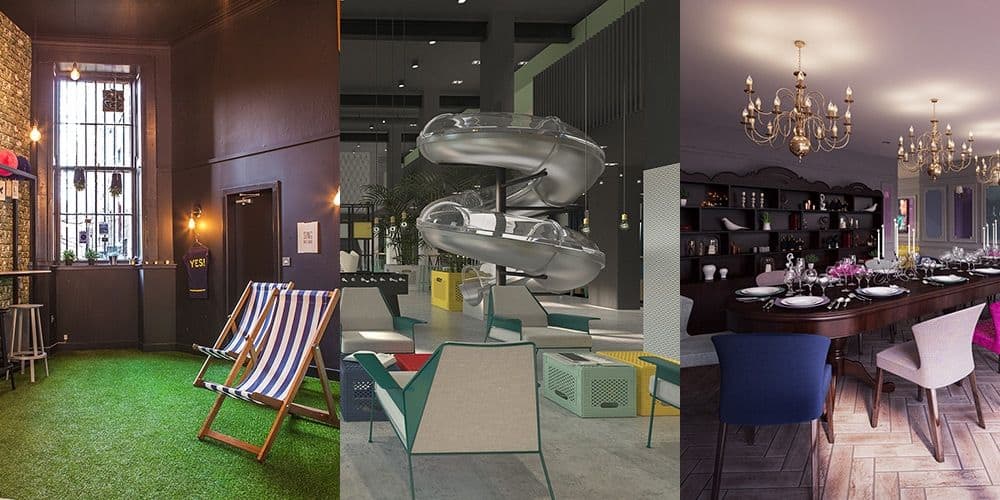 Sal Sinawi, brand manager for True Student said: "We are really excited about this project, we have seen a gap in the market here in Glasgow. The city has a large number of students, with so much activity and great energy." He continued: "(…) we want to create a real community by complementing the students study with fun, lively living space. We will have personal trainers in the gym, regular events including cooking classes, interview workshops and gym classes. As well as party nights and music jam sessions."
"A happy student is more productive, if they need a break from their work they can find something to do right at home."
Innovative offsite construction
True Glasgow West End student accommodation is being built using a modular construction system from a China based company, CIMC. This building system currently allows up to eleven storeys high to be built without the need for modifications.
Marc Carter, managing director at True Student said: "The construction process has been very smooth and we believe we're onto a winning formula with the material and design partners we have selected. For now this will remain our primary and preferred method of building." He added: "We're also happy to say that we are ahead of where we expected to be on our levels of bookings, and that interest is strong."
Quite a difference to student digs of old… we just wish we could be students again!