Recent revelations made news that the original number of 57 private high rise properties in Glasgow that contained combustible cladding may actually be a far higher number of flats that are affected.
Glasgow City Council admitted at Holyrood's local government and communities committee that the number could reach the low hundreds.
A month after Grenfell, Simple Landlords Insurance conducted a survey of 500 private landlords and found that more than half carried out checks to do with fire safety aspects of their properties. Those that were seen to be most proactive were landlords of houses in multiple occupancy (HMO) as Simple Landlords Insurance noticed that 35% of fire alarms checks were carried out in flats, whereas 50% for the same checks were carried out in HMO properties. The study also discovered that 39% of HMO landlords had organised for professional checks to be carried out in their properties, compared to 22% of landlords of flats.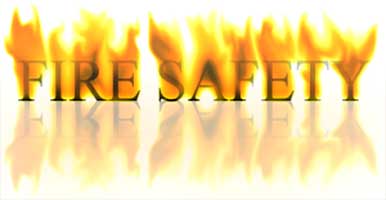 The purpose of fire doors
The 25th September to 1st October marked 'Fire Door Safety Week'. A study revealed 21% of tenants had noticed some form of damage to their fire doors. Spokesperson for Fire Door Safety Week, Hannah Mansell stated: "Many people do not realise that the real job of a fire door is to hold back fire, smoke and toxic gases, delaying the spread around a building and keeping vital means of escape route clear. They only work properly if they are specified, manufactured, installed and maintained correctly, and of course, closed when a fire breaks out. This is especially important in high rise buildings, houses of multiple occupancy and other types of shared sleeping accommodation."
In response to the results of the study regarding fire doors, an Edinburgh private landlord of a non-HMO property stated: "Landlords should definitely be checking that the fire doors in their property are not damaged. I have 2 bedroom flats where there are fire doors for the internal kitchens and I've been concerned to see during inspections that these doors are often wedged open or worse, the door closer has been removed by the tenant. Even if a landlord insists that the door mustn't be kept open or be tampered with in any way, it is difficult to keep constant check that this has been adhered to."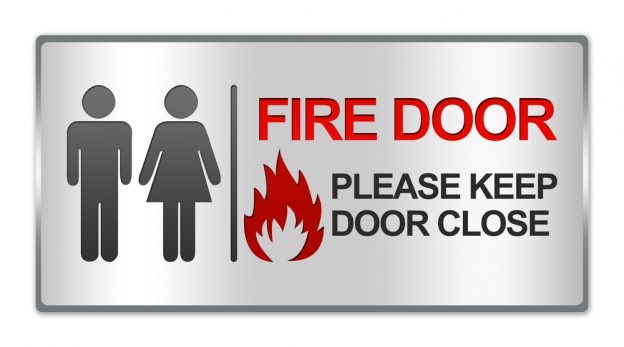 London Fire Commissioner, Danny Cotton commented; "London Fire Brigade fully supports Fire Door Safety Week. This is an important campaign which drives home the potentially lifesaving role that fire doors play in buildings."
Chief Fire Officer of Bedfordshire Fire and Rescue Service and chairman of the Fire Sector Federation, Paul Fuller CBE further added: "It is simple. Proper fire doors save lives, but only if they are correctly made and installed, and certainly not if they are wedged open or in disrepair."
Confusing legislation for landlords
The Residential Landlords' Association (RLA) explained that the majority of landlords' main priority is the safety of their tenants, however, they believe that contradictory guidelines confuse landlords as to their exact legal obligations.
RLA vice chairman, Douglas Haig demanded that there should be no delay in "a full review of fire safety standards applying to all housing tenures, including the private rented sector."

Scottish Government consultation
Last month, the Scottish Government launched a consultation in wake of the Grenfell tragedy. There are currently different requirements for smoke and fire alarms across the various tenures; private/socially rented, new build and owner-occupied. The consultation will examine whether the same regulations should exist across all tenures. It will also look at various factors of alarms in more detail such as what type, their location and regularity of replacement.
Kevin Stewart, Housing Minister for Scotland stated: "Scotland has rigorous standards for smoke and fire alarms developed over time, with new build and private rented housing at the highest standard. I want everyone to benefit from the same level of protection – so this consultation proposes that the same standard should apply for everyone, whether you own your home, or rent from a social or private landlord."